One of Anglophone's finest journalist on Equinox Radio and Television Prince Nfor Hanson Nchanji has resigned.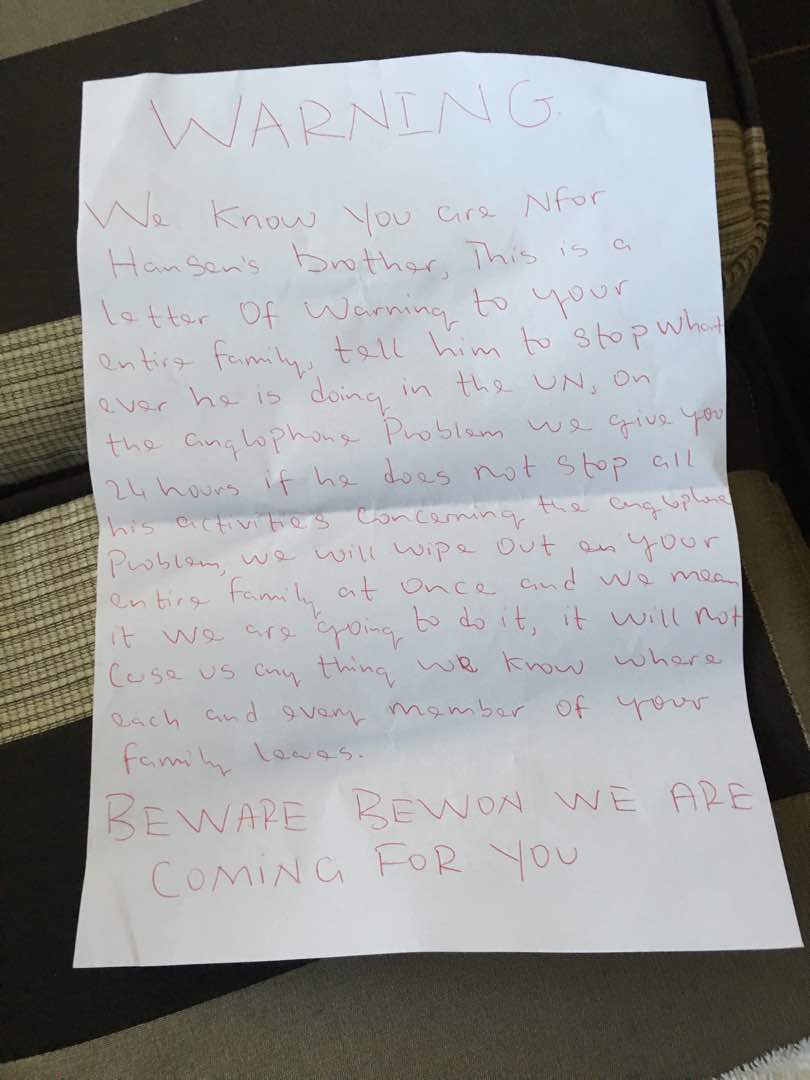 His resignation comes in a couple of days after some unscrupulous men dropped a note in red pen,

at his brother's office in Buea informing him that their entire family will be wiped out if he (Nfor Hanson) did not stop his activities at the UN.
Nfor Hanson was one of UN's invitees in the just ended 10th Forum of UN Minority issues which opened in Geneva Switzerland this November 29, 2017, He spoke on The importance of the participation of youths in peace initiatives and building trust and confidence between people-CASE OF ANGLOPHONE CRISIS IN Cameroon.
Reasons for his resignation is still not known, but wagging tongues say Nfor Hanson had been on Tchiroma's wanted list, for his frank reporting on the ongoing anglophone crisis.