The Head of State President Paul Biya has returned to the country from the just ended 5th edition of the African Union-European Union (AU-EU) Summit in Abidjan.
Arriving the Yaounde Nsimalene Airport today Thursday Nov. 30th, 2017, the Head of State went straight to meet the press, where he made a brief declaration, fuming over the recent killings of Soldiers in the Manyu Division of the South West Region of the country.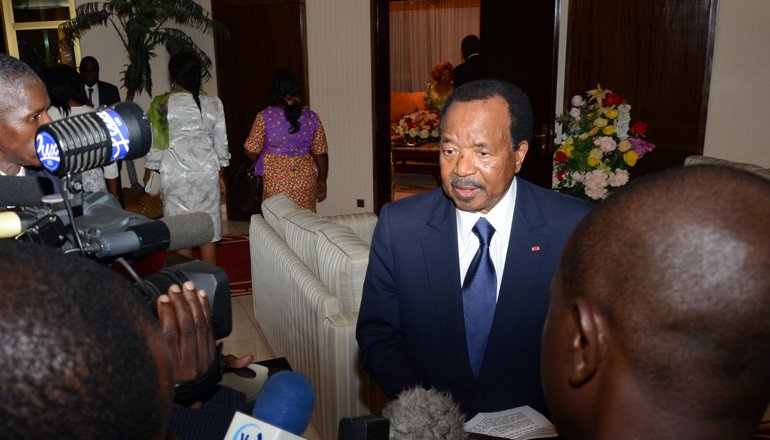 "It was with profound emotion that I learnt that four Cameroonian soldiers and two police officers were killed in the South West Region of our country." The Head of State said.
He expressed his heartfelt condolences to the bereaved families of the soldiers and police officers, as well as to all the defence and security forces.
Hitting hard on the reality on ground President Biya said:
"Cameroon has been taken hostage by a group of terrorists in the name of secessionists movement."
He angrily announced that :"All is set to wipe off terrorists who keep attacking our country in the name of seccessionists"
The Head of State firmly assured the Cameroonian people that all measures have been taken to put an end to these acts of aggression, and to ensure that peace and security reign all over the national territory.