President Paul Biya of Cameroon and Emmanuel Macron of France have made their first handshake since Macron became President of France, last 7th May 2017. Wagging tongues had it that the 39 years old French guy had been refusing to grant audience to the 84 years old Etoudi landlord, because of his long stay in power.
The grandfather and grandson met for the first time yesterday Nov. 29th, 2017, during the opening ceremony of the ongoing 5th AU-EU Summit in Abidjan.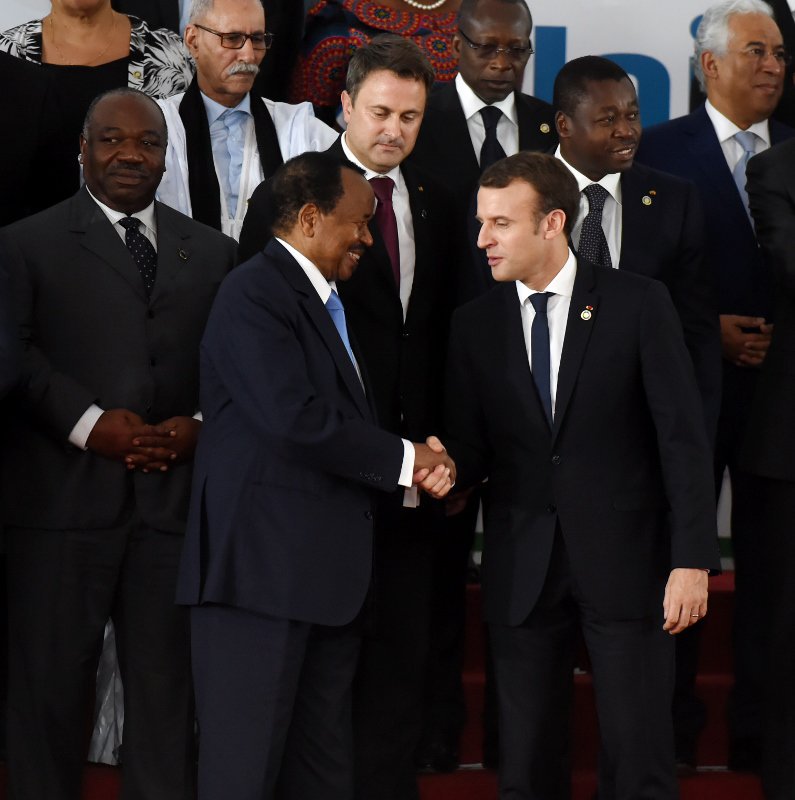 Some say this handshake is a 'Major Diplomatic victory' for Yaounde and its game masters, while others say Macron was in his heart like 'hum, so this is you?. Don't get too excited and comfortable with this handclasp, because in a very short while, I will be done with the remix of the Mugabe's coup plan for you.' Lol...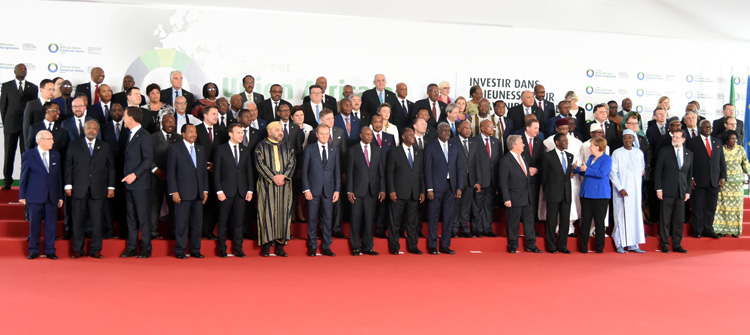 During the opening ceremony,

Key speakers addressed the future of Africa-EU relations while evoking the necessity to invest in Africa's youth.
This two-day conclave is a crucial opportunity to strengthen political and economic ties between the two continents. Key areas of concern include:
• Peace and security;
• Governance, democracy, and human rights;
• Migration and mobility;
• Investment and trade;
• Development of skills;
• Job creation.