The National Assembly went up in flames last night at about 10. p.m. razing the Administrative section completely.
Sources say the fire started on the 7th floor, down to the 3rd, consuming everything it met on its way. Fire
It took fire fighters 3 hours, to bring the angry flames under control,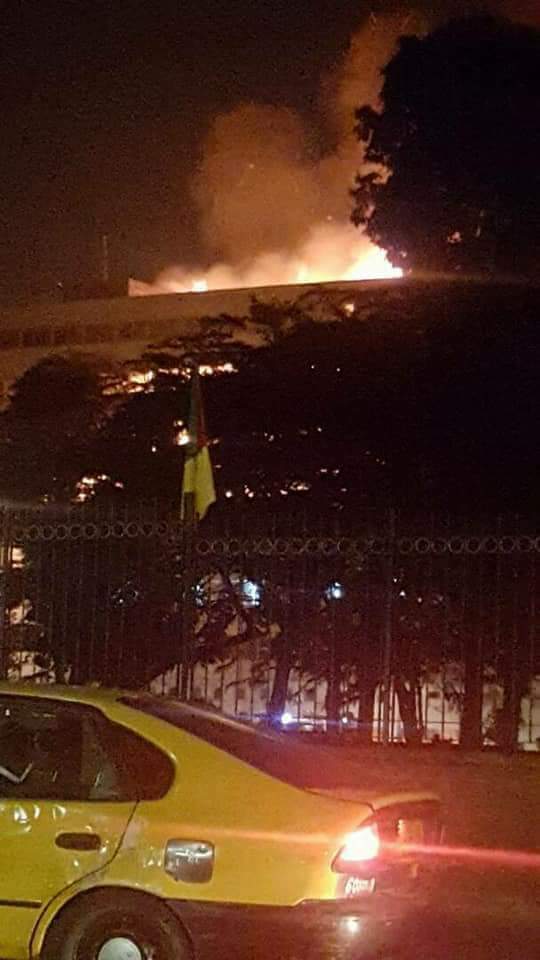 The 7th, 6th, 5th, 4th and 3rd floors went completely down. The floors that got burnt were the offices of the Vice-Presidents, Assistant General Secretaries, the SDF Parliamentary group, the Budget office, General Administration, Commission offices, and the offices of some MPs. Not even a pin was left by the fire.
Initial findings say the fire is as a result of short circuit.
Our correspondent in Yaounde is on the spotting, digging every detail. Stay tuned.