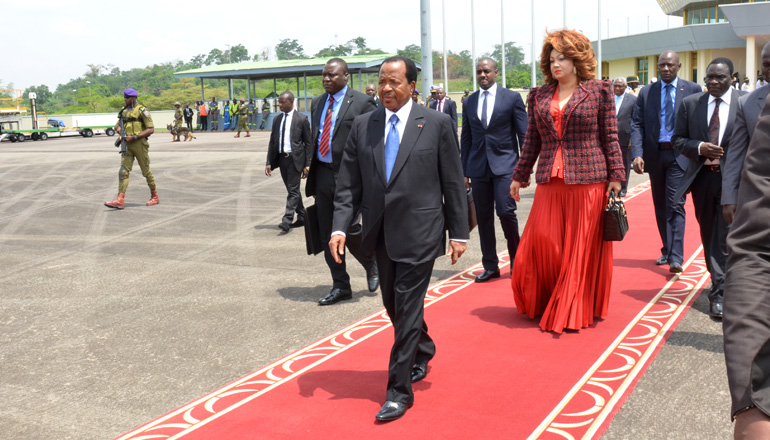 The Presidential couple and their delegation will be arriving Cameroon today October 21st, 2017, one month since they left the country on account of the 72nd session of the UN General Assembly in the United States.
President Biya was last seen on screen on September 22nd during his presentation at the assembly. He looked frail and shaky, as he struggled to go up and down the UN rostrum before and after his presentation.
According to an official program from the States Protocol yesterday Oct. 20th, the Presidential couple and their delegation should already be at the Geneva International airport, to fly back into the country, and will be arriving in the later part of the afternoon today Oct. 21st, 2017.