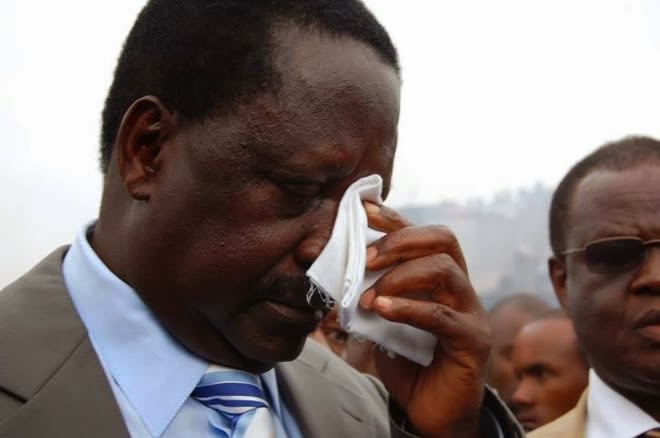 Kenya's chief opposition leader Raila Odinga has withdrawn from the rerun of the Presidential election, because according to him, electoral officials have failed to make necessary reforms.
Raila Odinga has vowed not to return for the race, unless reforms were made to the Independent Electoral and Boundaries Commission (IEBC).
"After deliberating on our position in respect of the upcoming election ... we believe that all will be best served by [the party] vacating its presidential candidature in the election scheduled for 26 October 2017.
You may also like to read: Kenya's Supreme Court cancels Aug. 8 election
"We have come to the conclusion that there is no intention on the part of the IEBC to undertake any changes to its operations and personnel ... All indications are that the election scheduled for 26 October will be worse than the previous one." Odinga told the press yesterday Tuesday Oct. 10, in Nairobi.
The National Super Alliance (NASA) Chairman said

the opposition will not just be boycotting the elections, but that there will be no elections.
Sources say there is a lot of uncertainty, with people asking if there will be disruptions in elections in stronghold of Odinga.
People are asking why is it that you go to court, the court rules in your favour and you come and withdraw from the election, and this election has been set because of the petition that you have filed.
"But Odinga says that the IEBC has refused to even listen to some of the demands - demands that the NASA coalition says are reasonable - that they have been making."