P
resident Biya's long awaited speech at the United Nations General Assembly in New York, has ended, without him mentioning the present Anglophone crisis.
President Biya began by congratulating President Trump for his victorious ascension into the powers of the the World's most powerful country. He also saluted the contributions of US former Ambassador to Cameroon Michael Stephen Hoza, and finally congratulated the Secretary General of the UN António Guterres.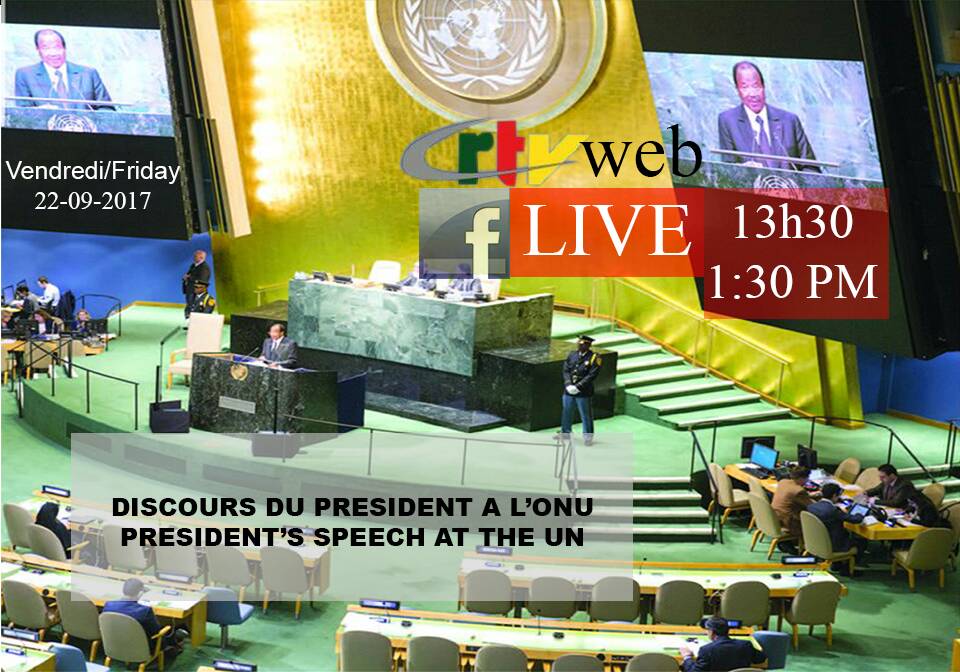 Biya's speech session seemed to have been boycotted by other Presidents, as the hall was practically empty, with only his train of followers and UN officials present. President used his less than 10 minutes stand on the podium to preach 'Terrorism' and 'Climate Change', forgetting the fire that is burning his house.
The president of the Republic of Cameroon also highlighted
peace
as the tombstone for sustainable development. He went further to cite situations of terrorism that had taken place in the world as in Cameroon ( the case of Boko Haram).
Meanwhile, Southern Cameroonians in the two Anglophone Regions, are standing as one, to protest for their liberation, calling on Biya to release all in his custody, and to free them from La Republique du Cameroun.