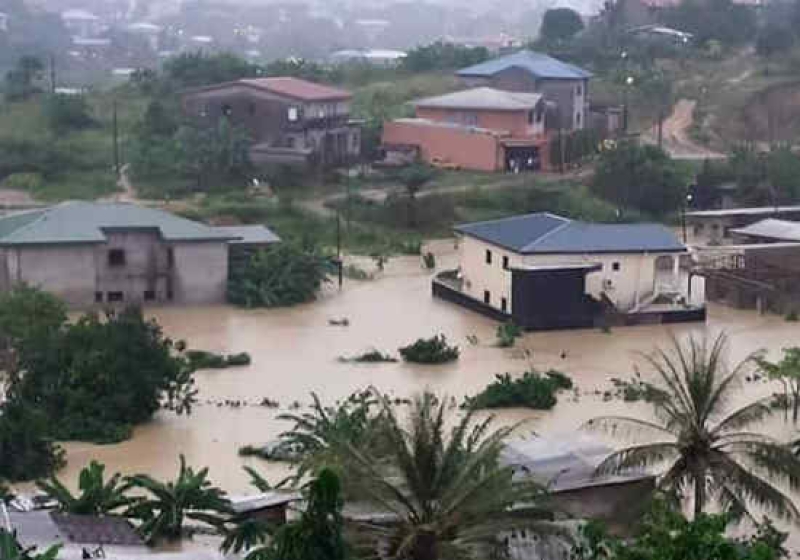 The economic capital city of Douala is currently being plagued with severe floods, due to heavy rains that have refused to stop for the past three days.
Houses and roads have been watched away by the torrents of the angry rains in some neighbourhoods like Nkolmitag, Kondi, Mabanda, Bepanda and Bepanda Missoke, BP Cite, Akwa, Ndokotti etc..
Roads have been completely damaged and even commercial bike riders have decided not to take the risk and be carried away by the angry rain waters flooding mercilessly on their tracks.
'We have witnessed rainfall in the past. But recently, we are witnessing the most violent rainfall of all times, as material damages are uncountable. We cannot even go out to work, because even our roads have been badly damaged due to the downpour". One city dweller explained.
Meanwhile it's almost a year since officials of the Douala City Council initiated a
32 Billion F CFA
project for the construction of a drainage system to evacuate rain waters, but it seems the money too has been washed away by the rain waters.