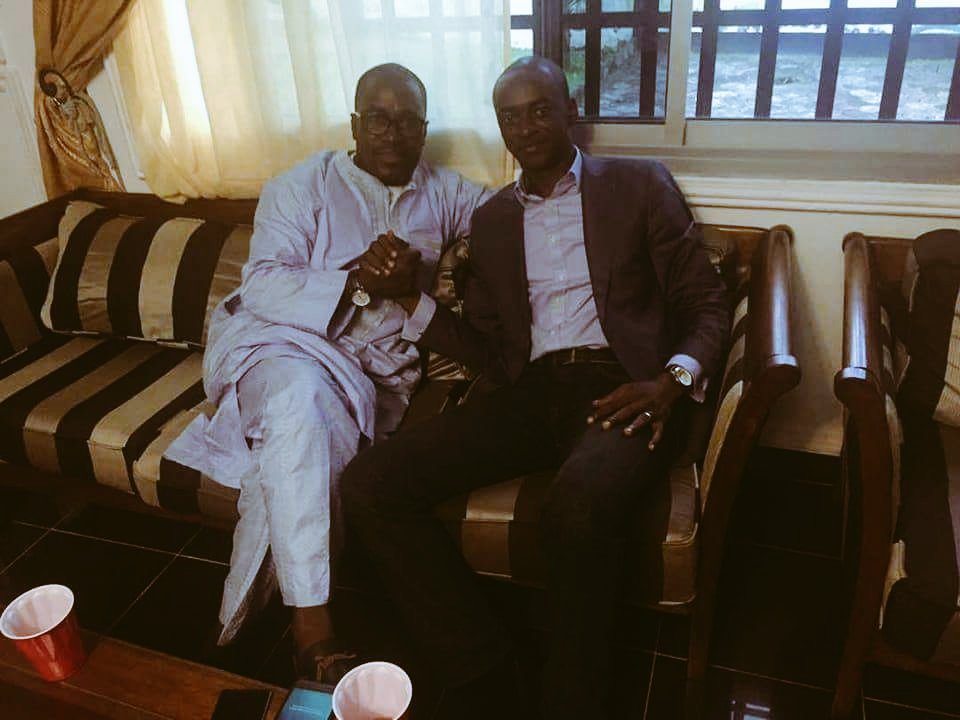 Barrister Agbor Balla yesterday Sept. 14. 2017 received Presidential aspirant Cabral Libi, who is advocating for 11 million registered voters in the 2018 elections at his Buea White House Residence.
However, this meeting has met with controversial critics as internet users say Barrister Agbor should not open his doors to Cabral Libi, who never assisted them morally or otherwise, during their moments of trials.
Cabral Libi who has been building his momentum both at the local and international front never assisted in one of the hearing sessions of the anglophones at the Yaounde Military court. Cabral Libi never visited them while in jail. Why then has he suddenly become a fan of Southern Cameroons to the extend to visiting Barrister Agbor Balla?.
What will they talk about?