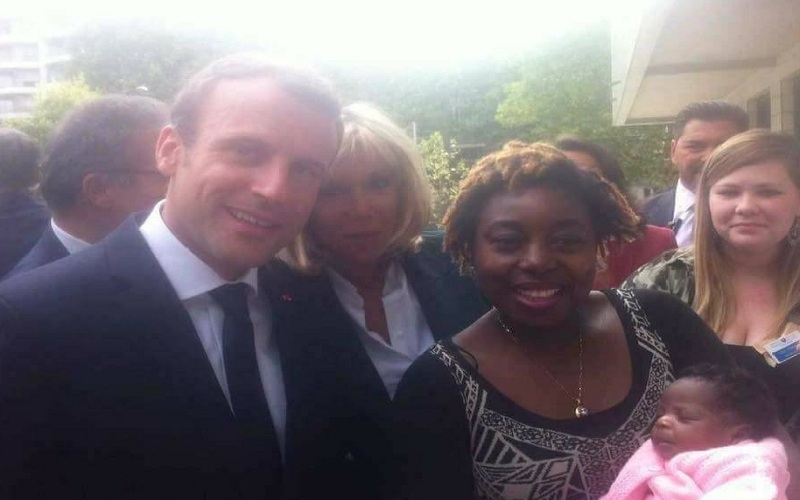 A France based Cameroonian, was pleasantly shocked by the visit of the French Presidential couple Emmanuel and Brigitte Macron, who visited her in the hospital, after she delivered and named her baby Emmanuel Macron last week. in Paris.
News of the baby Emmanuel Macron's name stirred the internet, and bad-mouthed people said the baby's mother was playing the usual Cameroonian style of 'claiming relationships with higher ups', or better still that her husband MIGHT NOT be the baby's father, because in France, it is very difficult to give the name of a third party to one's child, especially when you have no blood relation, talk-less of the fact that you are an African and from the truly Cameroonian cultural glued people.
Baby Emmanuel Macron's mother justified her choice of name, with the fact that she wants her boy to grow up, emulating the foot steps of the World's youngest President Emmanuel Macron.
Brigitte Macron was so much delighted, as she affectionately cuddled the baby towards her, giving him a soft sweet kiss on its tender cheeks.