While the controversial
calls for
school reopening in the North West and South West Regions intensifies, disgruntled families of those under detention, are vowing not to let down their anger, until the government release their sons back to them, while parents in particular are skeptical, saying they cannot send their children to school with the high rate of military-civilian insecurity atmosphere reigning.
On the other hand, educational institutions, probably those already encouraging registrations, are being visited by fire overnight, and the culprits of these acts, are yet to be fished out.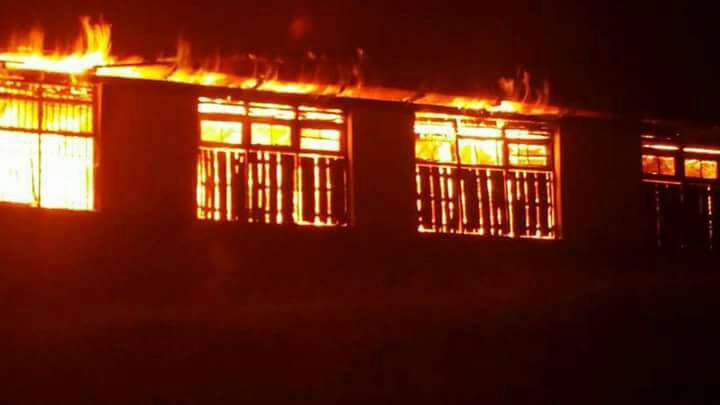 Baptist Comprehensive College Nkwen Bamenda in the North West Region, just played host victim to the fire storm last night, where it was reduced to ashes.