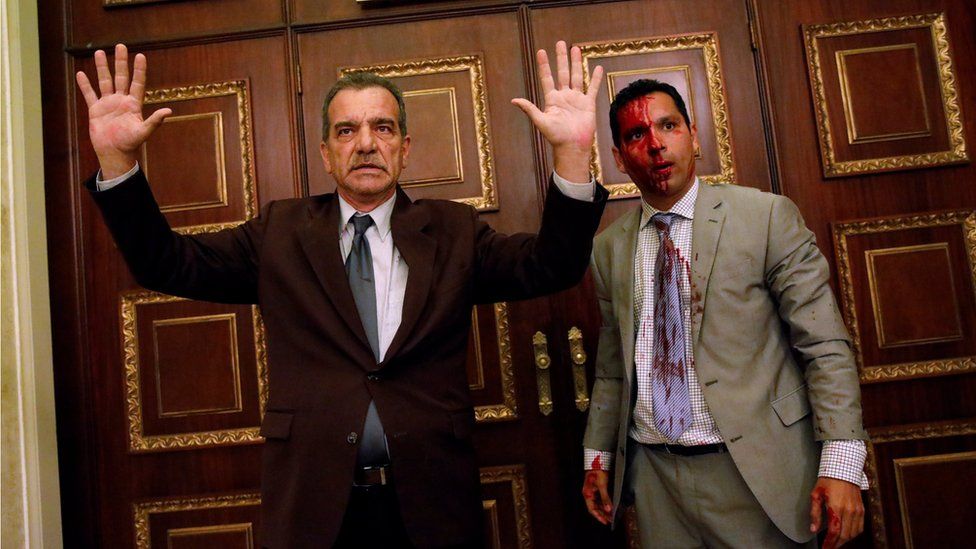 Pipe-wielding government supporters burst into Venezuela's opposition-controlled congress on Wednesday, witnesses said, attacking MPs and journalists in the latest flare-up of violence in the nation's political crisis.
By late afternoon, a crowd of roughly 100 people was still besieging the building. Some of those outside brandished pistols and shouted they would cut water and power supplies.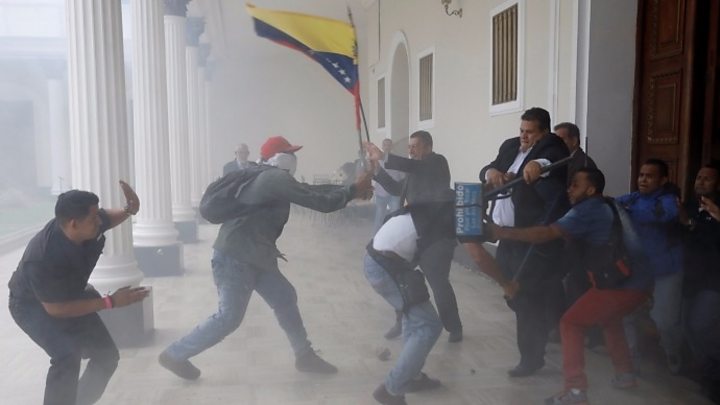 The crowd had gathered from early morning outside the National Assembly building in downtown Caracas, chanting in support of President Nicolas Maduro. Suddenly, several dozen people ran past the gates with pipes, sticks and stones and went on the attack.
They injured at least three opposition MPs, who stumbled bloodied and dazed around the assembly's corridors, witnesses said. Some journalists were reportedly robbed.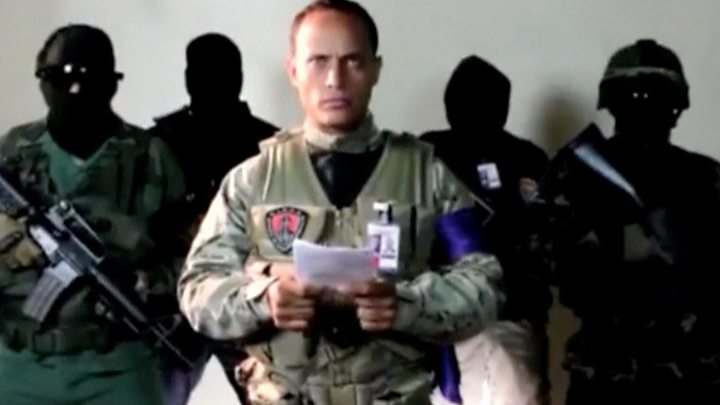 The worst-hurt MP, Federico De Grazia, was hit on the head, fell unconscious and was eventually taken by stretcher to an ambulance. His family later said he was out of critical condition.
"This is Venezuela today," said Freddy Guevara, the assembly vice-president and opposition leader. "Criminals attack the National Assembly, the armed forces are complicit in this madness, but the people and the lawmakers resist and advance."
Throughout the day, explosions apparently from fireworks were occasionally heard around the congress building.