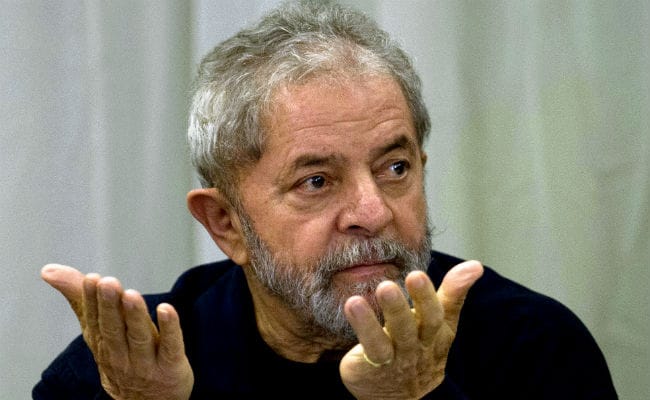 Brazil's former President
Luiz Inácio Lula da Silva
, has been found guilty of '
corruption and money laundering
', and slammed a close to 10 years prison sentence on Wednesday July 12, 2017.
The case against the man who raised Brazil's profile on the
world
podium during his reign as President from 2003 to 2010, stemmed from c
harges that he and his wife illegally received about $1.1 million in improvements and expenses from a construction company for a beachfront apartment.
In exchange, prosecutors said, the company was able to obtain lucrative contracts from Petrobras, the state-controlled oil giant
His conviction tarnishes the legacy of one of Brazil's most commanding political figures, and charismatic leader who grew up poor, challenged the military dictatorship and nurtured global ambitions for his nation, helping to land the 2014 World Cup and the 2016 Olympics.
"This goes far beyond himself and his political career, which is seriously damaged. It's Brazil's reputation," said Christopher Sabatini, executive director of Global Americans, a research group in New York. "He was a brand. Brand Brazil."
But Brazil's economic fortunes eventually turned and, plagued by scandals, Mr. da Silva's leftist Workers' Party lost the presidency last year when the Senate impeached his handpicked successor, Dilma Rousseff, in a power struggle that consumed the nation.
Mr. da Silva, 71, who has called the charges against him a "farce," has been planning a political comeback. Despite multiple corruption allegations against him, he has announced his intention to run for president in next year's election and has been widely considered a leading contender.
The ruling could be a crippling blow to his aspirations.
Judge Sergio Moro, who issued Wednesday's verdict, said that under Brazilian law, Mr. da Silva would be ineligible to run for office for twice as long as his sentence, or 19 years.
Judge Moro, who oversees cases stemming from a broad graft scandal surrounding the state-controlled oil company, said Mr. da Silva's actions were part of a "scheme of systemic corruption" at Petrobras.
"The president of the republic has enormous responsibilities," Judge Moro wrote. "As such, his culpability is also" enormous when he commits crimes, he added.