Gabonese Presiden Ali Bongo Ondimba Declared Dead By State Owned TV Journalist
A news presenter for the Gabonese State Television has been taken off the air after mistakenly announcing the death of President Ali Bongo Ondimba.
The Journalist Wivine Ovandong made the error during the 11 p.m Gabon Television news bulletin on Thursday June 8 2017, when she read from her notes saying that Bongo had died in Barcelona Spain. 'The President of the Republic Ali Bongo Ondimba has died in Barcelona Spain'. Wivine read.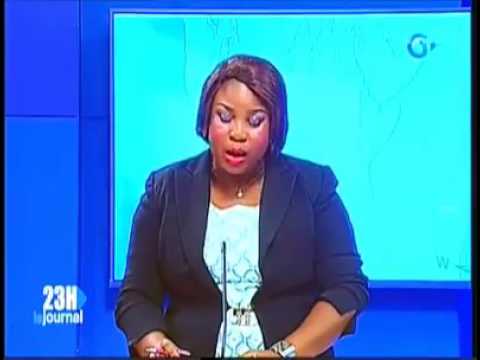 Actually, Thursday June 8, marked the eighth anniversary of the death of Bongo's father and predecessor, Omar, who did die in Barcelona on June 8 2009, after more than four decades in power.
The Director General of the
Gabonese Television Mathieu Koumba told AFP that Ovandong had been suspended as "a precautionary measure".
"We need to protect her, too, because social media has had a field day," he added.
Koumba appeared on the channel on Friday and said they have apologized to Bongo and his family for the "blunder".
"It was a slip of tongue that can happen to anyone. But this was a bit exaggerated because it was confusion over the head of state," he said.
Ovandong had only been in the job for a few days after spending several years as a field reporter.