Rihanna paired the baggy look with a belt around her waist
Rihanna is renowned for her quirky sense of fashion and today proved no different as she stepped out in New York in an hugely oversized denim jacket and massively wide jeans.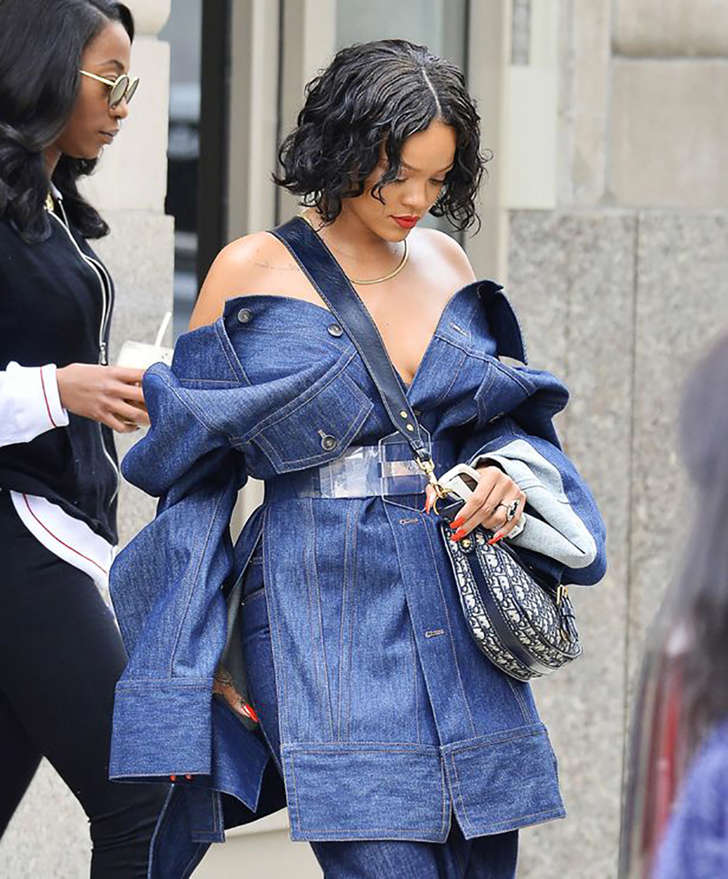 She appeared to go braless in the outfit
The singer opted for a belt to pull her in at the waist and add a little bit of shape to the otherwise boxy look. But if anyone can pull it off, Rihanna can!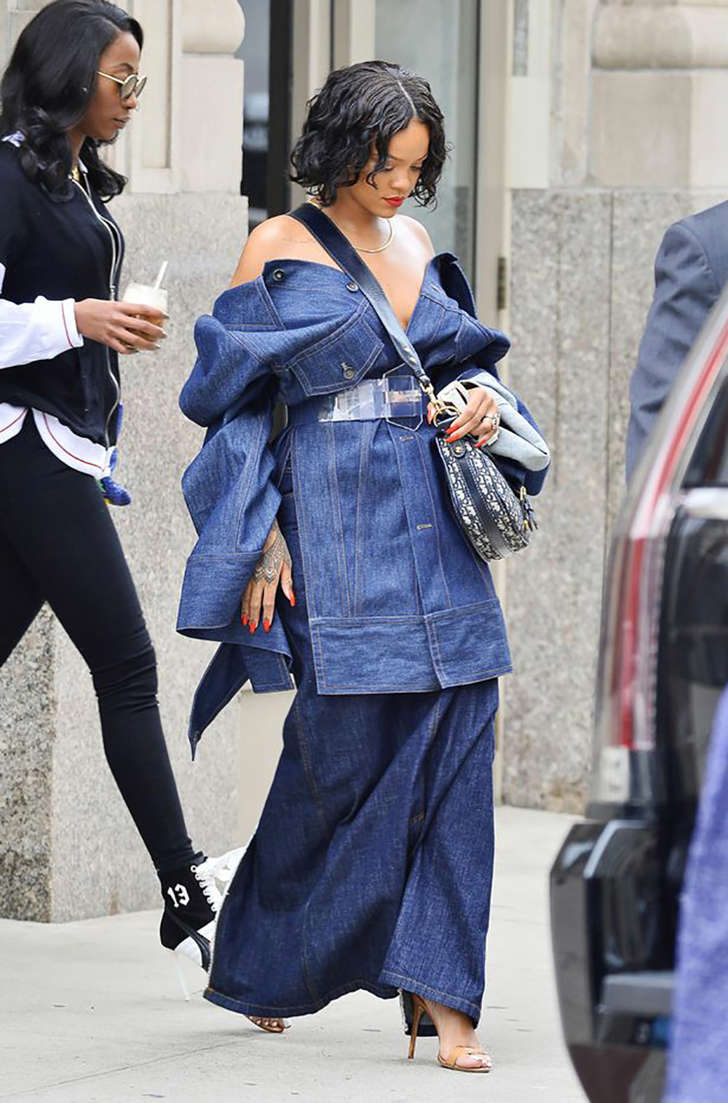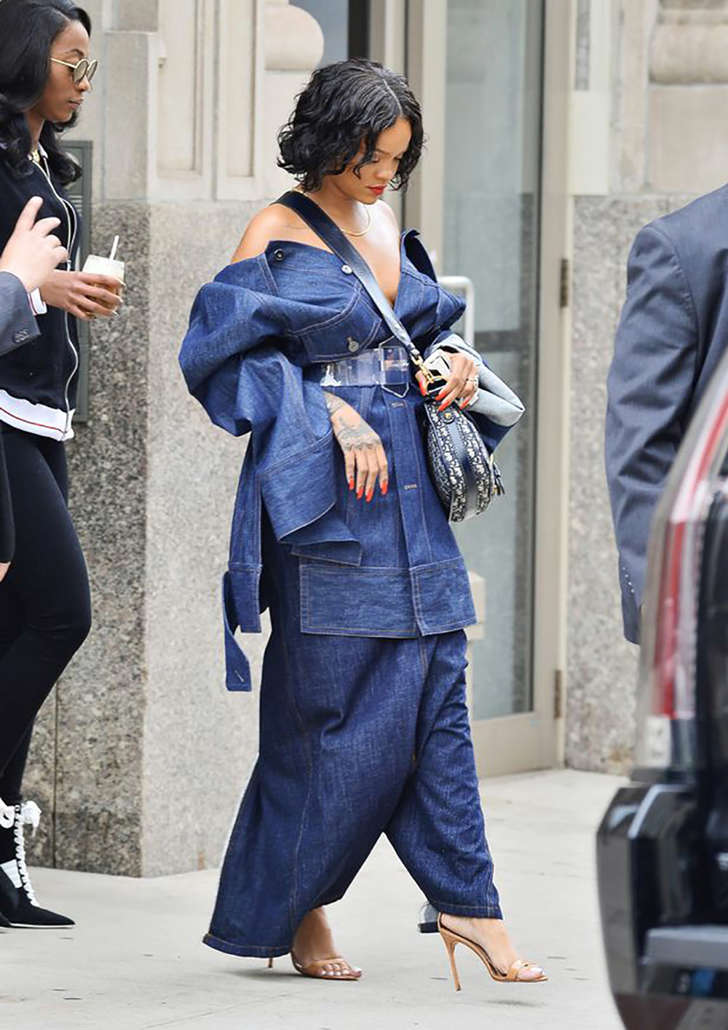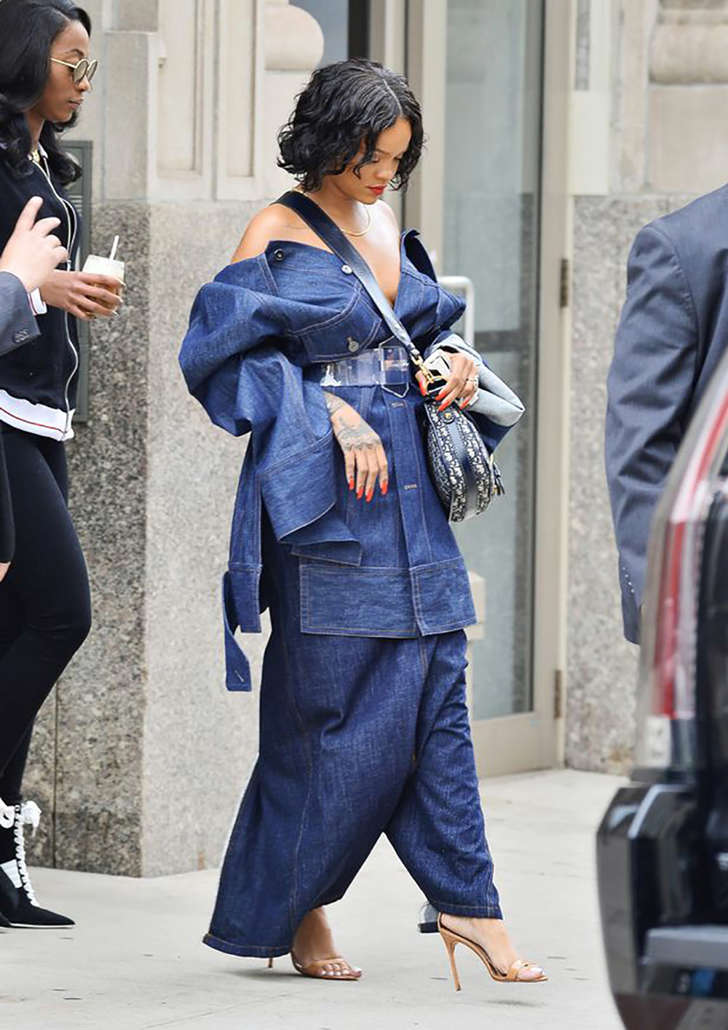 She also bared her shoulders by letting the jacket slip down her arms and appeared to have gone braless for the look.
This isn't the first time Rihanna has opted for an oversized jacket.