As reported earlier today, the State Counsel General of the Special Criminal Court(SCC)

has opened up investigations on the Director General

of the National Social Insurance Fund (CNPS) Mekulu Mvondo Akame Alain Noel Olivier, for alleged Fiscal Fraud, in accomplicity with a certain Accounting Firm 'Cabinet TSEKANE', where it is also alleged he is a shareholder there
Noel Olivier was before the State Counsel last April 2

6

2017, and if found guilty, he might just be one of Kondengui's next richest inmate.
The man in questioned is said to be one of the administrators whose monthly salaries double that of the Head of State.
Below is a breakdown of what the Director General takes home monthly from the State as his pay package, as outlined in his contract, gotten from

Cameroon Web

.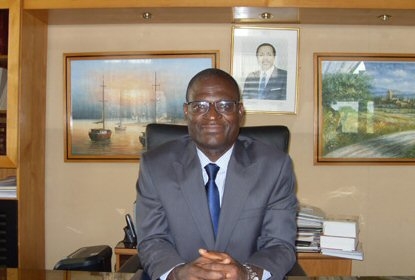 Alain-Noel-Olivier-Mekulu-Mvondo-Akame DG of CNPS
Monthly Salary
3 500 000 F CFA
Vehicle Allowance for the year
40 000 000 F CFA
Utilities Allowance
Phone Allowance
200 000 F CFA
Electricity 200 000 F CFA
Telephone/Internet 400 000 F CFA
Monthly Fuel
Installation allowance
8 000 000 F CFA
7 200 000 F CFA
Housing Equipment
When living in a CNPS building, CNPS equips the home with more than 40 000 000 F CFA, and 30% of his net salary, if he is not living in a CNPS building