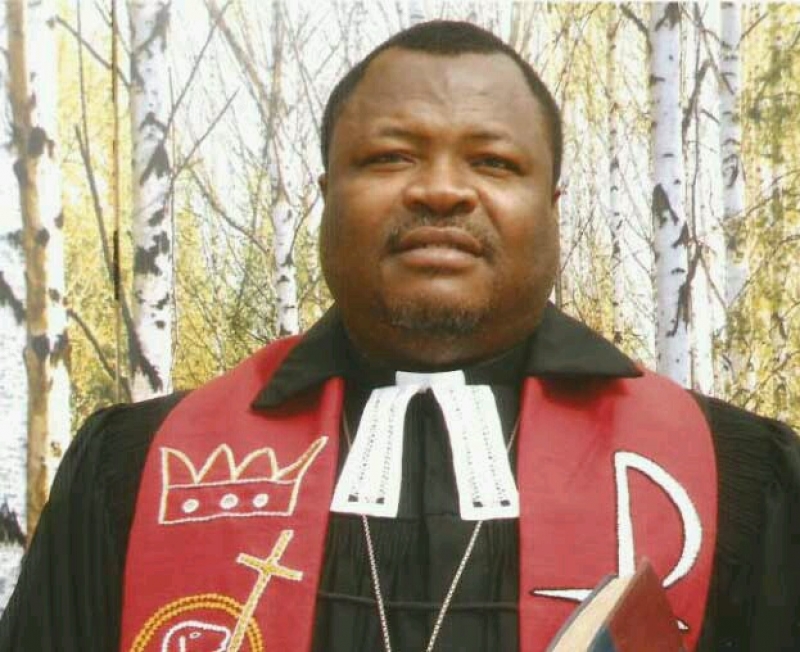 Rev Fonki Samuel, PCC Moderator
The case between the Government created 'Parents Consortium' and the Moderator of the Presbyterian Church in Cameroon Rev. Fonki Samuel Forba slated for today April 24th 2017, in the Buea Court has been adjourned to
5
June 2017, by the President of the court Justice Beatrice Nambangi.
In a communique published on Thursday April 21st 2017, Justice Nambangi did not state the reasons for the adjournment, but her reasons will not be far from those that motivated the indefinite adjournment of the case against the Bishops of Bamenda,
Moreover, Retired Colonel Tamambang Nche, who is said to be a member of the so called Parents Consortium has denied his involvements with the group, and its unexplained allegations against the Men of God, that warranted them convocations to appear before the human courts of Cameroon. The retired Colonel said his name among the list of the so called Parents Consortium is an impersonation or a mistaken identity, and that he is not part of any such group.
Also, Senior Barrister Achu Julius Prosecuting Lawyer for the said group has persistently cried aloud that his life is in danger, as his image went viral on the internet with the caption 'Wanted Death or Alive.