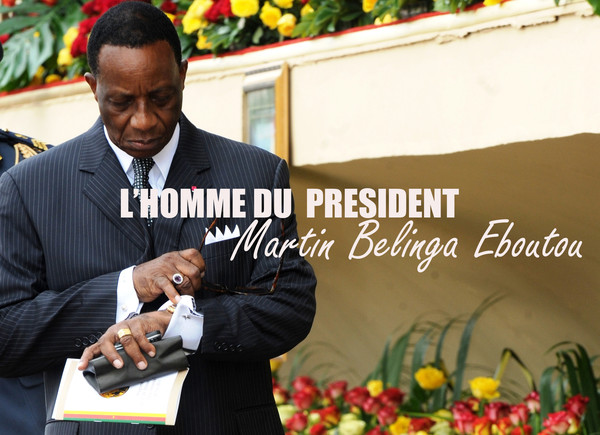 Martin Belinga Eboutou, Director Of The Civil Cabinet At The Pesidency.
The absence of Martin Belinga Eboutou, President Biya's Director of The Civil Cabinet at the Presidency, Secret Keeper Brief Case Holder and Private Treasurer, among the delegates to Italy has got tongues wagging about his whereabouts and whether there is a wall between him and his 84 years old 90 minutes man?.
Martin Belinga has been visibly absent from the Presidential Circle for months, and all Press Releases from the Presidency lately, are signed by either the Secretary General at the Presidency Ferdinand Ngoh Ngoh or the Assistant Director of Cabinet Joseph Le, raising more eyebrows and tongue waggings from curious spectators like me.
Moreover, it is the wife of Joseph Le who accompanied Chantal Biya to the Airport to wave her bye bye for the Italian trip. The said Joseph Le was also among the members of the ten man delegation at the side of the presidential couple through out the trip.
The 77 years Martin Belinga Eboutou was rumoured death last year, after he was evacuated to Europe, following a strong undisclosed illness. He returned to the country in July 2016, to put an end to his death rumour.
We also reported towards the end of last year, how his position was being eyed by Chantal Biya's Personal Assistant Oswald Baboke, and how out of fear that he would lose his ' sugar coated throne' to the latter, wrote a letter to President Biya, literally exhibiting the questionable wealth size of the said Oswald. His intention was get his booh Biya, to get rid of Oswald, so that his position will remain for him and him alone, and as usual for 'till death do they part'.
Turns out the highly protected position is temporarily vacant as inside gossips say Martin Belinga Eboutou is

bed ridden

.