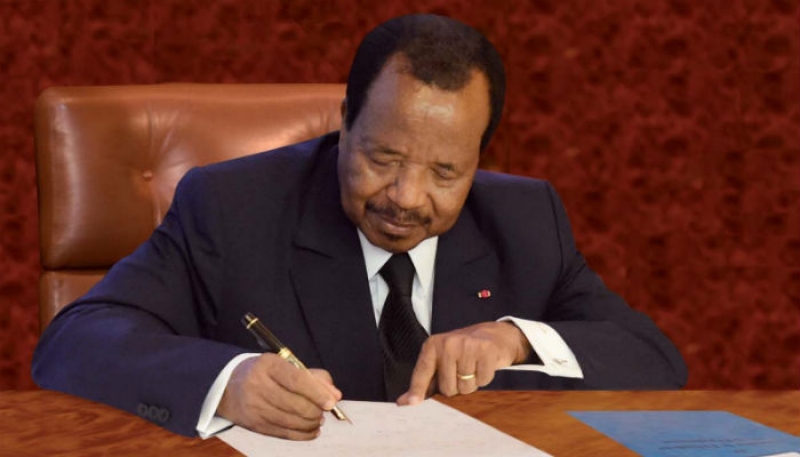 The President of the Republic of Cameroon has this day Wednesday March 15th 2017, signed a Decree, appointing his best friend and Boss, the Grand Chancellor For National Order Peter Mafany Musonge, as

Chairman of the National Commission For Bilingualism And Multiculturalism

, with Barrister Halle Nico, former Minister of Culture Amah Tutu Muna and a host of others as members.
Peter Mafany Musonge was the Prime Minister of Cameroon from 1996 - 2004, and is one of the lucky pals of Mr. Biya, who still enjoys the privileges and favours of dining and wining with him, owing to the fact almost or all of Biya's friends are ebbing away in the Yaounde Kondengui Central Prison.
The 74 years old former PM is also a Senator, presently sitting among his colleagues in the
Yaounde Congress Hall, for the
ongoing March parliamentary session.
Peter Mafany Musonge will be Chairman of these Commission for the next five years, but as it is in Cameroon, all occupants of positions favoured by the Head of State, enjoy also the favour of 'till death do us part' in their functions.