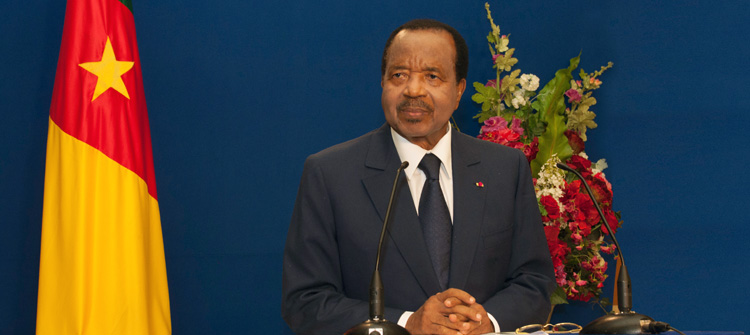 Contrarily to the Head of State's end of year speech, less jobs were recorded in 2016 than in 2015. President Biya said there was a 20% increase in employment.
President Biya's declaration of increase in employment during his end of year speech to the Cameroonian population has raised eyebrows, because there were more employments in 2015 than in 2016.
Boosting in pride of achievement and congratulating himself, Biya said: "The main objective of boosting our energy capacity and extending our road network is to create the best conditions for our country's industrialization. This is our major challenge for the coming decades. It will also confirm the positive employment trends observed in recent years".
"For instance, as at October 2016, 320 000 new jobs were recorded, representing an increase of nearly 20% compared with the previous financial year".


That seem to be good news, but looking back in his 2015 end of year speech, there is a great contradiction. Twelve months ago, Biya positively asserted that from the start of the year to the end of November 2015, 337 660 new jobs were created.
Analysing his words to reality, less jobs were instead recorded in 2016 as compared to 2015, with a drop of 17 660 jobs.


Strange indeed, because in 2015, the Head of State took in statistics of jobs created from the start of the year till November ending, while in 2016, he considered jobs recorded from the start of the year to the end of November.
So does it mean the 17 660 job decrease gap will be filled in-between October and November 2016? What a Presidential contradiction!