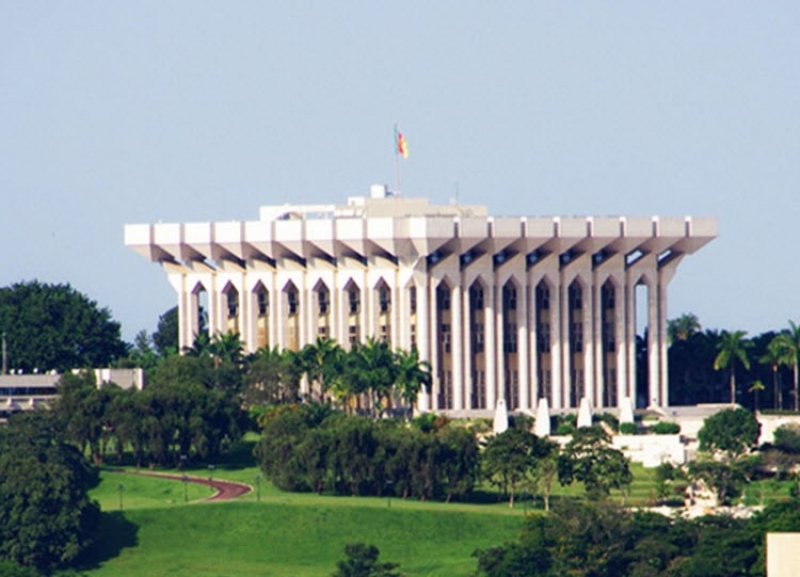 Out of 2000 temporal workers at the Presidency of La Republique du Cameroun, only half were able to receive their chicken feed salaries ranging from 16 000 - 20 000F CFA. The rest were sent home empty handed and asked to come back after end of year festivities.
Reporting on the crisis, 'L'Epervier Newspaper' of Friday Dec 16th 2016, temporal workers of the Presidency of La Republique du Cameroun are very angry and disappointed, reason why they are shouting to the top of their meaningless voices about how even their meager salaries have not been paid, with months of arrears, and the paymaster say the Presidency is short of liquid cash.
According to the paper, some of the temporal workers were called to come for their peanut salaries since December 9, but while they were being paid, half of the 2000 workers were informed on the 14th by the paymaster that they had run out of cash, and asked them to come for their monies only after the end of year festivities.
The paper further detailed that many observers are asking why the Presidency of La Republique will not run out of cash, because of 2000 youths recruited on temporal bases, it was evident that at a certain period of time, the Presidency will be confronted with the issue of payment of their salaries.
Well some of these youths have sworn never to step their legs again inside that God forsaken presidency, while others say they prefer to become truck pushers and benskinneurs, rather than being used and paid irregular catechists salaries.