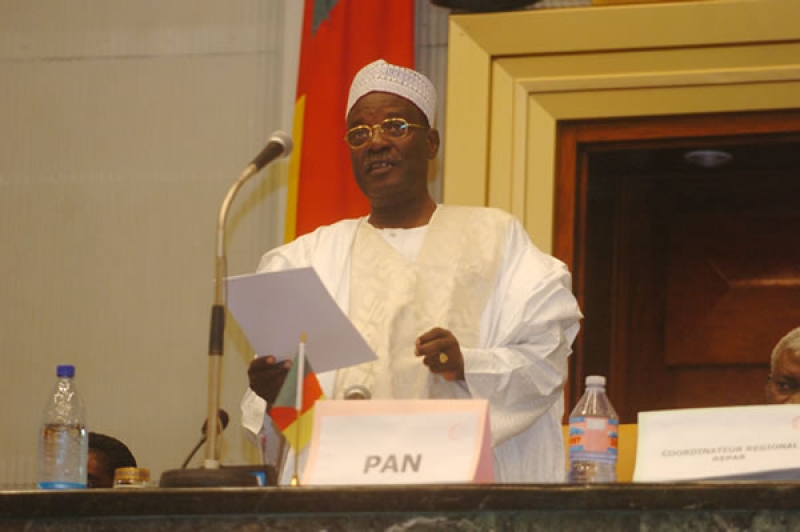 Cavaye Yeguie Djibril - President of the National Assembly
The Speaker of Cameroon's National Assembly Cavaye Yeguie Djibril has slammed the Parliamentary Members of Cameroon's chief opposition party SDF for participating in the protest march of Nov. 28 2016, supporting the striking anglophone populations.
To avoid embarrassment,
Cavaye
stylishly reproached the MPs during his closing speech of the last ordinary session of the year 2016 of the National Assembly. "
The sash that we wear is a solemn attribute in which we confer respectability and immunity when we are invested with. It is symbol of mandate to us, confided by the people. Finally, it is a distinctive sign that materializes our belonging to the power of the State, the legislative power
". Cavaye declared.
"This sash is not supposed to be dragged on the street. It should be respected and protected. I want to assure that we should not be misled by this period of time, or have short memories. We have passed to the United Republic of Cameroon to get to a one unitary and centralized Cameroon today". He added.
The President of the lower chambers of the House of the People's representatives frowned at the fact that the SDF MPs left the auditorium on December 2 2016, during the adoption of next year's budget. "I want to tell members of parliament in particular not to be deceived by the framework of their actions and the requirements of their status. This auditorium of the sovereign people hosting us is a privileged place, where we can freely express ourselves for less, but that should be done orderly and with discipline".
Even if he didn't call names, from every indication, Cavaye's speech was directly pointing to the SDF MPs, who have been actively present on the war zone, solidarizing with the striking anglophone community.