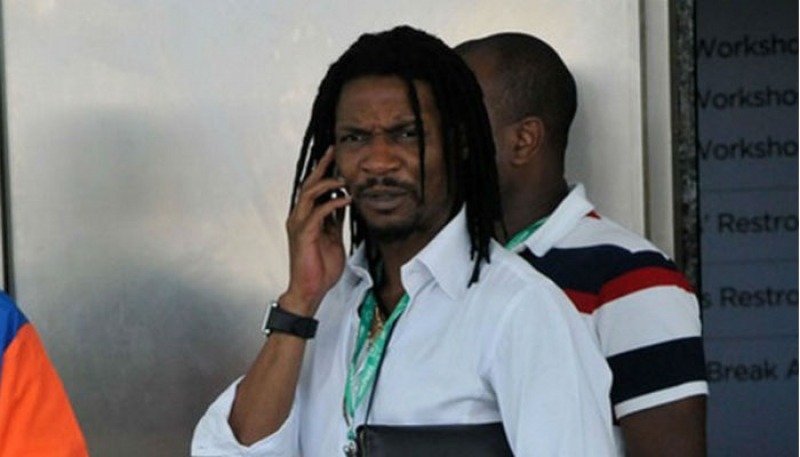 Rigobert Song Bahanag
Former Indomitable Lions Team Captain

Rigobert Song Bahanag

who was attacked by stroke on Oct. 2 2016 and was evacuated to France is bouncing back to life.
Rigo himself decided to personally assure Cameroonians that he is fine. On its 7:50 televised news cast this Friday Nov. 18 2016,

Canal2 International

diffused a telephone communication with Rigobert, who is still on admission at the

l'hôpital de la Pitié-Salpêtrière Paris

, where he is presently undergoing physiotherapy.
"At the moment I am felling fine. I am into serious re-education for some time. I am conscious of certain things... the Presidential couple did everything that was needed for me to be in this condition today. I wish to thank them. The mother of all Cameroonians, Mme

Chantal Biya

and the Head of State who did all that was needed for everything to go well. Apart from them, I think all Cameroonians proved that there was an expectation, and that what happened to me was a surprise. All these things are giving me courage and so much energy to bounce back to health". Rigobert Song expressed.
The former International Defense man has not lost the Lion in him. He has not forgotten that we are less than 24 hours away from the

AFWCON 2016

, hosting in his country. "I wish them determination..I wish that all goes very well" he spoke in support of the Lion girls.