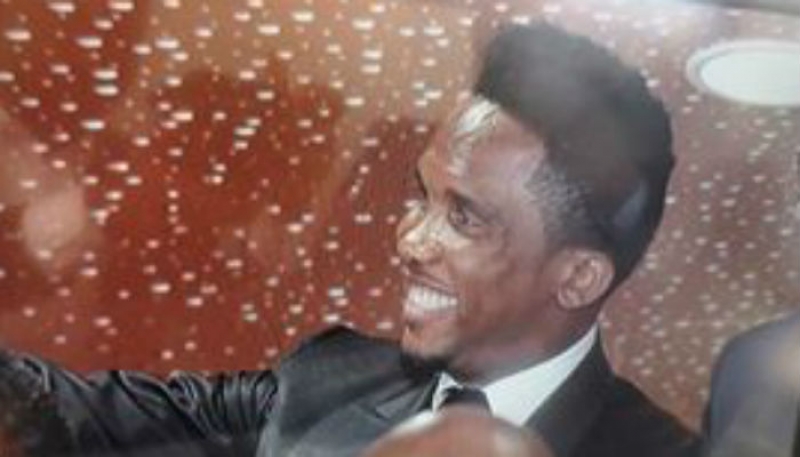 Samuel Eto'o Fils at the Amadou Ahidjo Stadium
Samuel Eto'o

's presence at the opening ceremony of the

AFWCON 2016

could not have gone unnoticed. The Antalyaspor Striker was personally present live, to witness this historic even in his motherland, and his presence was acclaimed by an enthusiastic crowd of more than 40 000 people.
For minutes uncounted, the excited crowd could not stop chanting the name of this football idol Eto'o, Eto'o. Eto'o' Eto'o, Eto'o.
The god of the stadium waved his hands, to the chanting crowd, as a symbol of "one love".
Samuel Eto'o is the best scorer of all time in the African Cup of Nation, and remains one of the world's most loved player of all eternity.