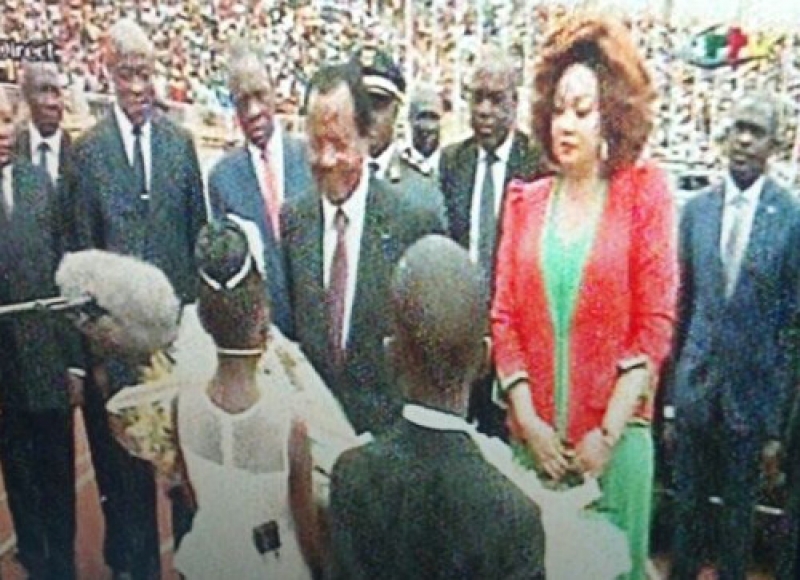 History is presently filling its pages in Cameroon, through the events of the long awaited and the long talked about African Women Cup of Nations 2016, which kicked off this afternoon at the Amadou Ahidjo Stadium in the Yaounde Political city of the Republic of Cameroon.
The grandiose ceremony attended by a more than 40 000 spectators, among which are the almighty god of the Cameroonian Football Samuel Eto'o Fils, and the Presidential couple of Cameroon. The biggest surprise is that of Chantal Biya who is not a football passionate and who decorated her husband's side, being the only lady at the Presidential stand, above all, the only one dressed in the National colors of Green, Red , Yellow.
Though Chantal could not hide how uncomfortable she felt sitting and watching the match, she has no choice than to sit there till the end of the day.
Spectators at the opening ceremony were thrilled by a choreographic artistic display of the cultural wealth of the Republic of Cameroon.
Stay tune, we shall be bringing you every detail of this once in a lifetime event in our country.