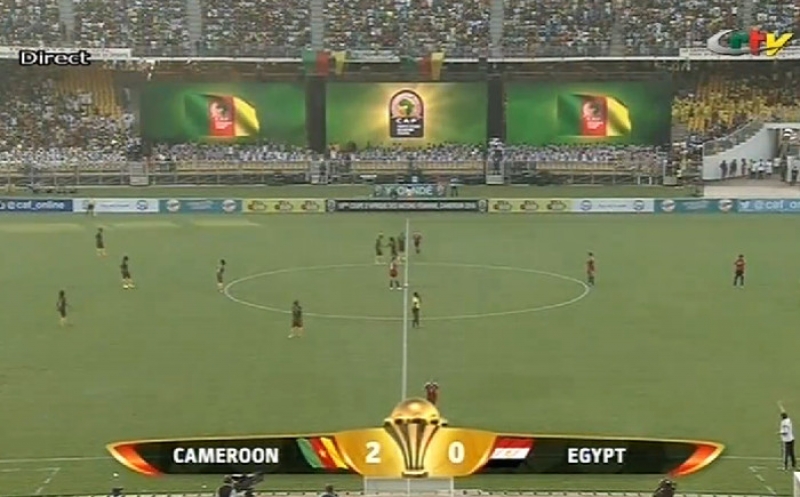 The first half of the match ended with a 1-0 in favour of the Lionesses, with many other missed scoring opportunities that finally led to a penalty kick during the second half.
The first goal was a center by

Gabrielle Aboudi Onguené

, at the 25th minute, that went over goalkeeper Maha Elder's head into the net. The second goal was a masculine penalty shot by Team Captain

Christine Manie

, who swayed Goalkeeper

Maha Elder to the opposite side and netted goal number TWO for the green, red, yellow girls at the 73rd minute.
Out of the three attackers on the Cameroon side, only the Queen Shooter

Gaelle Enganaouit

did not shake the net, but each time she held the ball it was a standing ovation.
The next rendez-vous for the girls for the second day of play will be on Tuesday November 22nd against South Africa.