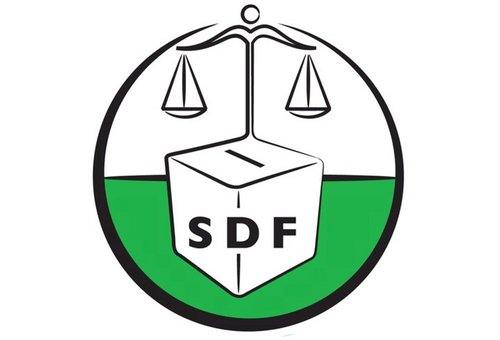 The Senatorial and Parliamentary Group of Cameroon's chief opposition party the

Social Democratic Front(SDF)

has left the National Assembly to go to the rescue of the people in Bamenda who are under the manipulative presence of Prime Minister Philemon Yang.
In a letter addressed to both the Presidents of the Upper and Lower Chambers of the people's representatives at the glasshouse of Ngoa Ekele, the politicians excused themselves from the ongoing session, to go down to the war zone in Bamenda, where peace talks between the Prime Minister, Teachers' and Lawyers' representatives are proving abortive.
Their leave of absence will run from Sunday Nov 27th to Tuesday Nov. 29th 2016.
Meanwhile at the negotiation ground in Bamenda, the teachers are decidedly bent on

continuing with the strike action

until at least one of their proposals is wholly met.