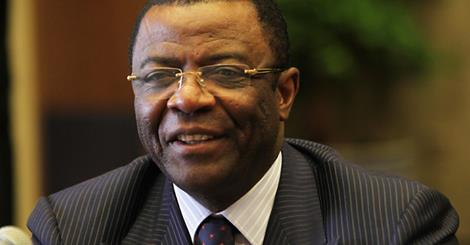 Transport Minister Edgar Alain Mebe Ngo'o
The 30 days investigation period given by the Head of State

H.E Paul Biya

to the Investigating Committee of the October 21st Eseka train crash has expired, and

Prime Minister Philemon Yang's

team was on track and on time, as they rounded up their findings and submitted it to the Unity Palace on Thursday November 24th 2016 as was required.
While awaiting the official publication of the report, Equinox radio on Friday Nov. 25th revealed some very important facts on the Committee's report. "The committee noted that

train 152 had technical faults, with visibly faulty brakes

, as it approached the Eseka station that fateful Friday Oct. 21st 2016. The committee indicated that

Transport Minister Edgar Alain Mebe Ngo'o acted

within his prerogative to bring solutions to the problems that plagued travelers that day. However, the committee reported the malfunctioning in Mebe Ngo'os reactions. As for Camrail, the committee holds it

entirely responsible as the transporter

, because the accident was caused by the technical fault of the train.". Equinox radio revealed, saying the information diffused was from a member of the Prime Minister's committee.
It should be recalled that on Oct. 25, the Head of State decreed the creation of an Investigating Committee, to investigate the possible causes of the train accident, as well as the various actors involved, appointing Prime Minister Yang as head of the committee.