Not up to two months since Commercial Bike Riders popularly called Benskineurs of the Douala Economic City of Cameroon had a clash with police men that led to the Commissioner of Police of the 12th District being injured and hospitalized for days, a similar incident occurred again last night.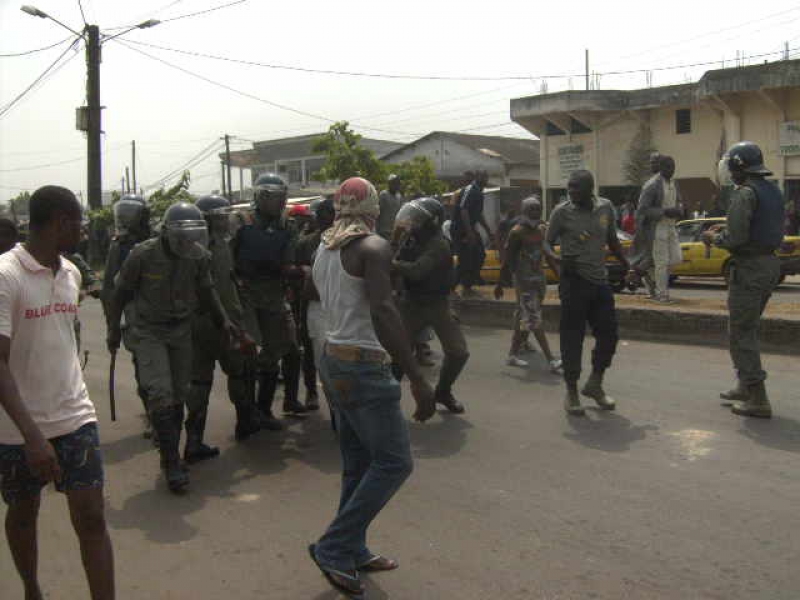 Image for illustrative purpose
Benskineurs on the night of Wednesday Nov. 9 breaking Thursday Nov. 10 at the the Ecole Public Diedo junction blocked the roads, preventing vehicles from circulating and went ahead to attack the 9th District Police Station. The Police men on duty opened fire in the air to disperse the angry Benskineurs. Some were arrested, while others successful ran for their lives.
The cause of this late night rioting is the fact that the police 'raided some bikes' that they say were 'wrongly parked' at an angle around Ecole Publice Diedo, and made away with them in their bus. The Benskineurs saw this as an abuse, and violently reacted to get back their bikes.
These type of violence is what pushed Governor
Samuel Dieudonné Ivaha Diboua of the Littoral Region to suspend such controls.