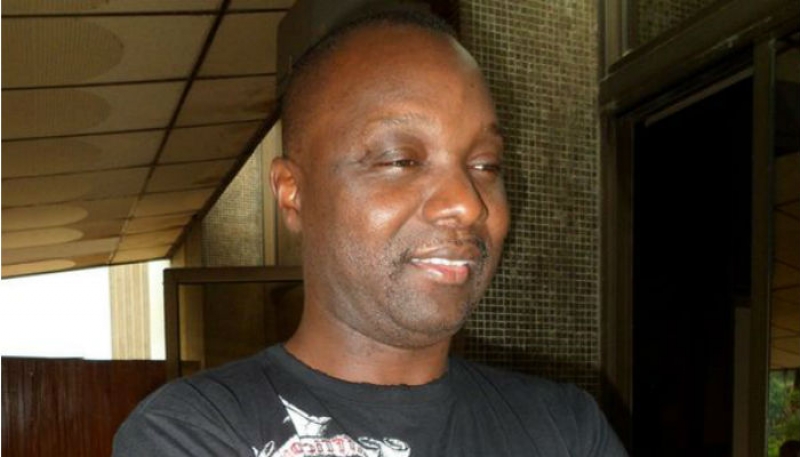 Petit Pays
Cameroon's Makossa Master Petit Pays says he gets inspiration from SPIRITS to sing, and that he is not an ordinary singer.
Speaking on RFI's
«Couleurs tropicales» program
on November 1st 2016, Petit Pays said his recent "

Peur dans la Cite

" clip, in memory of the Eseka train victims, was pointing to Africa as a whole, because according to him African countries are like furnitures that are fixed in a corner, and each time there is thunder, it shakes. "I am addressing all of Africa starting from myself. My song is to raise awareness in Africans. The message is clear, even though politicians are trying to take it personal, I didn't call anyone's name". Petit Pays said on air.
"Like a pastor who preaches in a church, at times he preaches so that everyone will feel and understand what he is preaching. At times everyone one feels the pastor is preaching directly to him or her, whereas the pastor is not pointing at anyone. This song concerns everyone. Everyone finds himself inside. I am not an engaged singer, I am inspired by spirits. I cannot hold myself. There is no way for me not to do what I am asked to do, if not I will get hurt myself". He answered, when asked about the reason behind his numerous nick names.
Le Grand Maestro said the

excerpts of this song

dedicated to the dead and wounded of the Eseka train crash are just "parenthesis", and that he was giving an eye wink to the victims. To him, this accident would not have happened if there was not poor governance. "It comes from all these. It comes from this poor management that is everywhere. The way things are happening. It is this impunity. Everyone is doing whatever he wants because everyone knows everyone, they don't respect the red lights because they feel they have connections; my cousin is a commissioner, my uncle is the State Counsel, so I can do what I want and how I want. That is Africa". Petit Pays lamented.
Le Turbo d'Afrique is one of Cameroon's most respected artist, who has ever existed, and who is still topping the charts.
Watch the clip and think with Rabbi Rabba..........