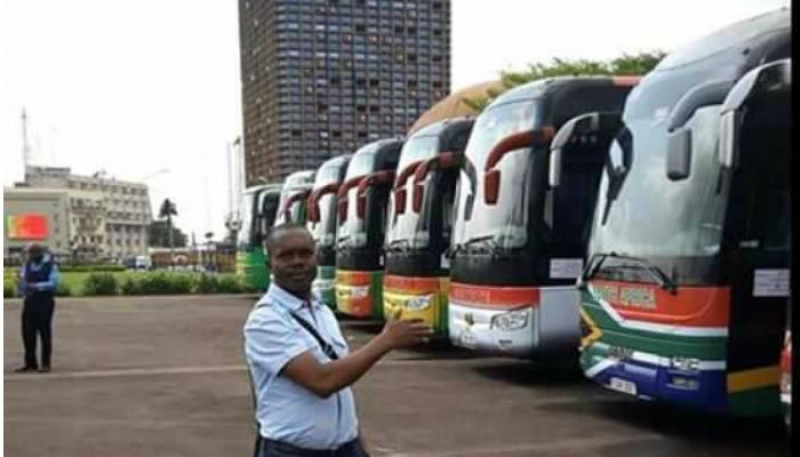 Controversy is swelling around the

old buses branded

with flag colours and names of the eight different teams involved in the upcoming African Women Cup Of Nations.
The Local Organizing Committee of the event says buses for the transportation of the different teams are not yet in circulation, reason why the Egyptian delegation that arrived yesterday were transported by a private Inter-Urban Agency -Touristic Voyages.
They said buses that will be transporting the teams are coming from "Danay Express", and as at press time, they were receiving final touches like painting in different colours per country, matriculation with the name of the Organizing committee.
"The Organizing Committee was suprised by those baseless rumors" Jean Baptist Biayea member of the Communication Commission of the Committee said, concerning the buses parked in front of the Yaounde City Council Hall.
"What happened is that some people went ahead and painted those buses with the various team colors, without consulting the organizing committee. No one has ever come up to the organizing committee with those buses. We also discovered those buses like every other person". He declared.
Strange how people can just take initiatives to hire and decorate buses without prior approval. Something is fishy here, and that fishy thing will just get fished out sooner than they think.