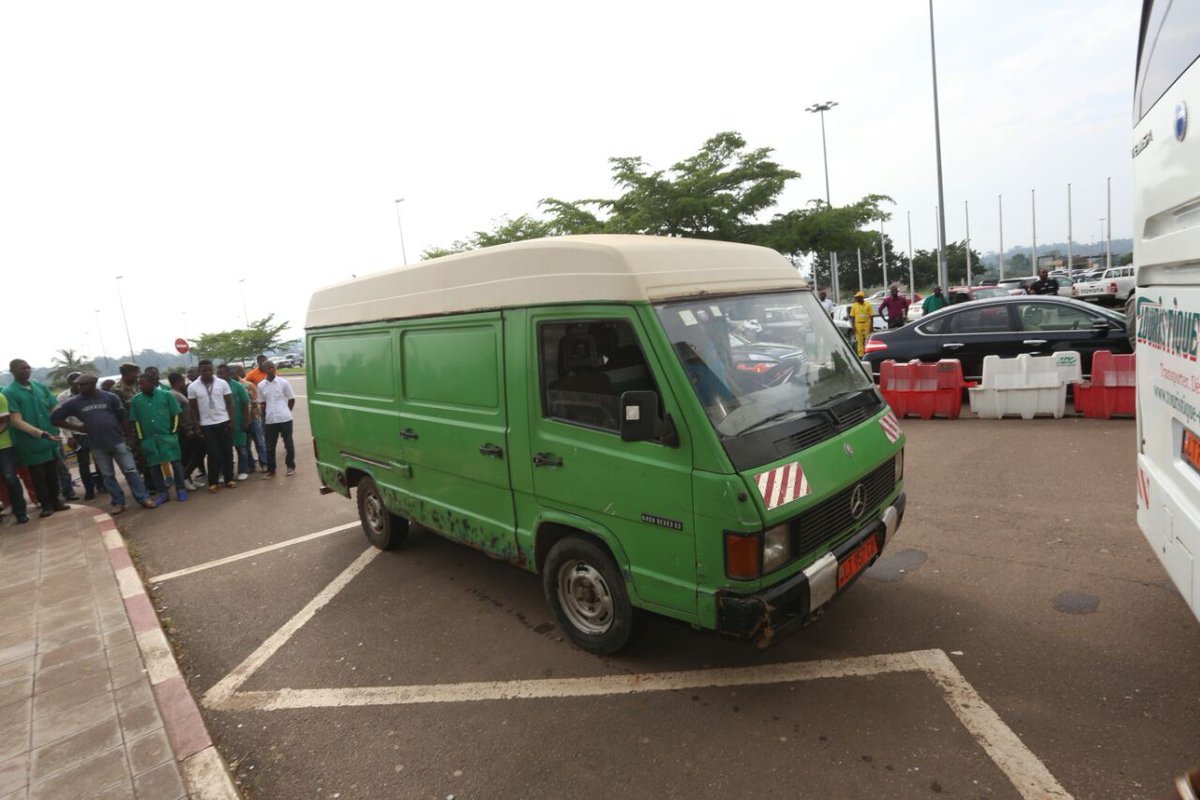 Cargo, cargo to transport Luggage of Egyptian Delegation
Reports from

Camfoot.com

says this old green mini-bus locally called 'CARGO CARGO' is what was presented to the Egyptian delegation that arrived the Nsimalen Airport in Yaounde yesterday Nov. 16 for the

African Women Cup of Nation

as their luggage transporter.
The Egyptians where so embarrassed that they refused to let their luggage touch that old rusted iron box.
They later boarded the "Touristic Express"that came to pick them, and which equally transported their luggage, abandoning the old iron to the applause of airport workers.
The Scandal continues.
Egyptian Delegation boarding the Touristic Bus