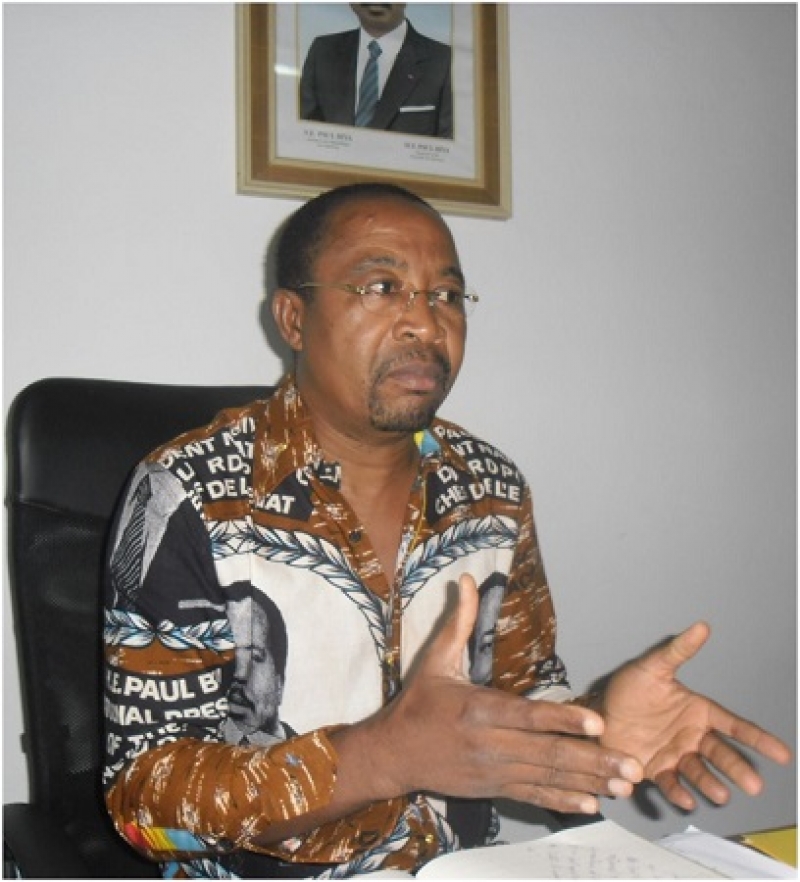 Senator Gregoire Mba Mba
The inhabitants of Bissiang village of Kribi in the Ocean Division of the South Region are still in consternation of the live cinema they witnessed yesterday Oct. 18, when gendarmes stormed their village in the early hours to arrest their Chief and his Council of elders.
Reporting on the weird story, "La Nouvelle Expression Newspaper" in kiosk this day says the arrest was as a result of a complain deposited by Senator Gregoire Mba Mba, accusing the Chief and his council of elders of witchcraft practices and life threats.
The complain addressed to the State Counsel had as attachments photos of calabashes with red liquids that the Senator said he found at the entrance to his house.
La Nouvelle Expression's journalist tried to contact the Senator on phone but the Senator said the matter was already in court, and refused to give details.
Meanwhile Radio Kribi FM, a private Radio station owned by the Senator confirmed that the Senator is a victim of witchcraft practices.
His Majesty Jeannot Mebale on his part said they had a meeting in their village last Saturday Oct 15, on the immatriculation of their lands and the contract that linked their village and HEVECAM. He said they were surprised that gendarmes stormed their homes at 5 a.m yesterday to arrest them all.
The real problem the paper said is the fact that the

Bissiang villagers had robbed off their Senator from his 'self proclaimed' title as Village Representative in the contract with HEVECAM, and were getting ready to march to the DO's office in Kribi to expose the sale of their lands initiated by the Senator.
So will the Senator take his red feather to trample down on the poor villagers to regain his title?