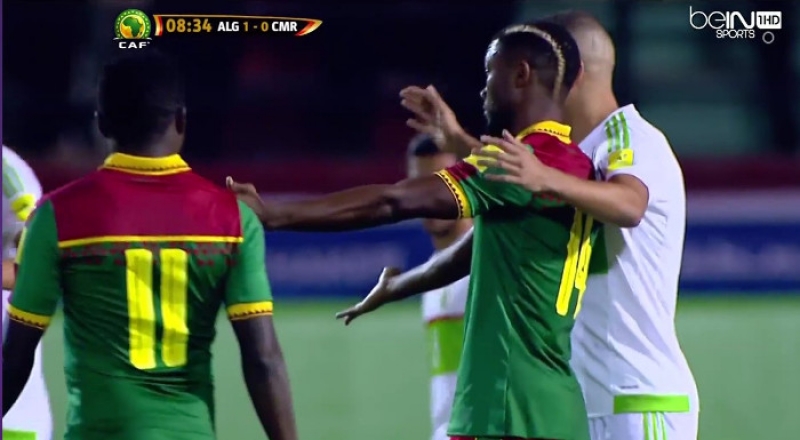 Cameroon - Algeria
The long awaited event has finally come and gone, even though it did not end with a victory for the Lions, at least they confirmed that "Impossible n'est pas Camerounais", as even the Algerians themselves were begging the referees to blast the final whistle to avoid the roaring lions devour them completely.
The more than 35000 spectators and Algerian supporters could not stop the fierceness of the Lions with their boos and cheers, during the 90 minute tension match at the Mustapha-Tchaker stadium Bikda Algeria this evening.
Two goals scored at the first half of the encounter, with a corner from Algerian Mahrez that enabled Soudani to open scores at the 6th minute into the match.
The Lions did not get discouraged, as in the 23rd minute, Captain Benjamin Moukandjo threw Goalkeeper Mbolhi, to equalize the scores in favor of the Lions.
At one point, the Algerians pressured the Lions with intimidating shots to Goal Keeper Fabrice Ondoa, who obtained standing ovations on many instances, as he saved the Cameroonian net from embarrassments.
This is the Team we all have been hoping for. With such a world class show put up today, we are sure to bring that Cup to Africa and precisely here in Cameroon.
90 minutes at the dot, and the referees finally sounded the final whistle, to bring all tensioned nerves to normal.
Algeria 1 - 1 Cameroon.

Thank you Lions because even the Algerians themselves could not believe how fiercely you pounced on them.
To me, Fabrice Ondoa takes the flag for the man of the match. What do you think?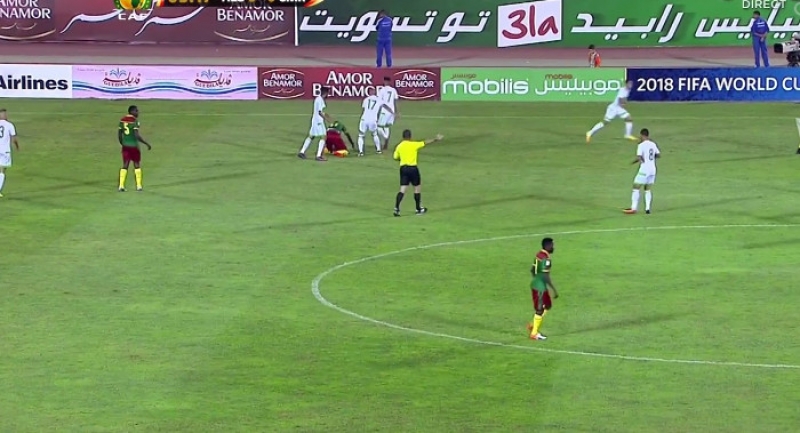 Cameroon - Algeria