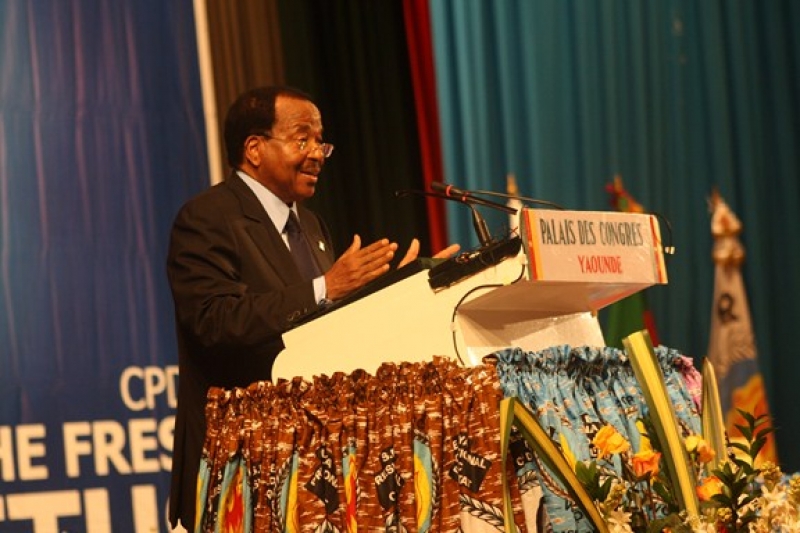 President Paul Biya during the 2011 Congress
The Head of State President Paul Biya is still out of the country, since he left for the long ended 71st UN General Assembly in the US. His absence report says, is the reason why the CPDM 4th National Ordinary Congress that was scheduled for September did not hold.
"La Nouvelle Expression Newspaper" reporting on this reminds us that in March 2016, Minister Gregoire Owona who is also the Assistant Secretary General of the Central Committee of the CPDM party precised that the last National Congress of the party took place since 2011, and also pointed out that the party was not respecting its operational calendar, saying assuringly that the Ordinary Congress was to unfailingly hold in September 2016.
He also underlined the difficulties the party might face, if it fails to hold the congress in September 2016, stating that they will be working out of the rules, because they have spent five years without holding the Congress.
The paper also reports that Saint Eloi Bidoung, Assistant Mayor of Yaounde VI Council has declared his intentions of running the Presidential race of the party, since the Head of State's Mandate as National President and Chairman of the party has elapsed.
What does President Biya's silent on this mean?