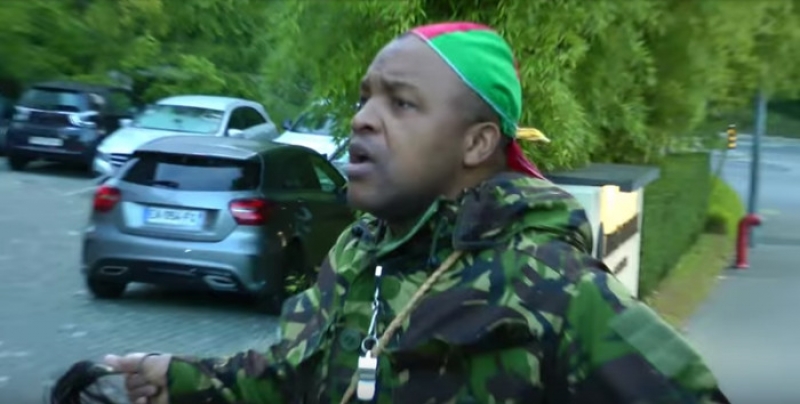 The Head of State President Paul Biya and wife Chantal, were preparing to have their breakfast in their apartment at the Intercontinental Hotel Geneva, and Biya's Security men had taken cover in the restaurant of the said hotel, because they knew that Biya's enemies were at work.
Their presence could not stop the scandal that United Front of the Diaspora put up at the hotel on Saturday Oct. 8 2016
Emmanuel Kemta, activist of Front United of the Cameroonian Diaspora stormed the Intercontinental Hotel, to force President Biya and his delegation back to Cameroon, so that Biya can continue to handle the Boko Haram war that he declared.
This manifestation termed "Operation Kerawa" comes after the 48 hours injunction order given to the Head of State by the activists to return to Cameroon had expired.
In front of the Hotel, Emmanuel Kemta was shouting to the top of his voice, calling on Cameroonians to bear him witness of Biya's excesses in Switzerland. "People of Cameroon this is where Paul Biya comes and misuse your money". "Mr. Biya get out of this hotel and go back to Cameroon to handle the war you declared."
The activists made several attempts to enter inside the hotel, but the hotel personnel refused him passage.
Meanwhile members of Biya's security took to filming the incident. In the video, you can see them wearing face caps of the Special American Police information unit. They were asked by the Swiss police to return back to their hotel rooms because they had no rights to intimidate the activists on the Swiss soil.
The activists said their main objective of causing this scandal was to let the world see how irresponsible the President of Cameroon is, and to force him out of Geneva.