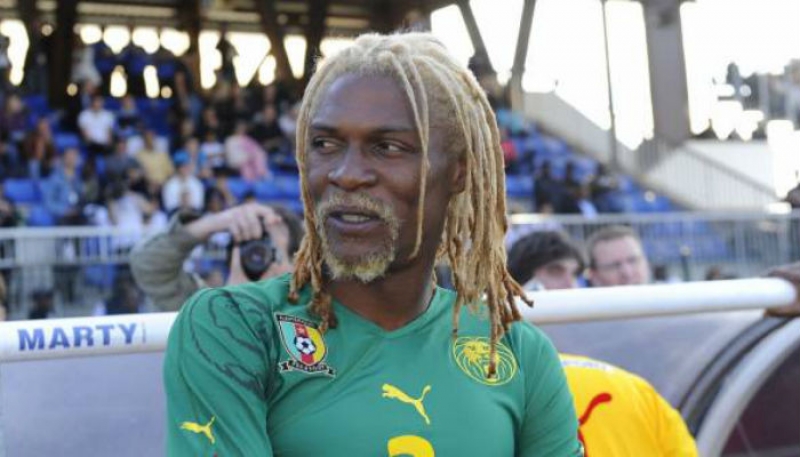 Oh people! I love the way Cameroonians support each other in times of crisis, and Song's illness have caused local and international concern, making us all to speak one and the same language.
The Secretary General at the Presidency of the Republic Ferdinand Ngoh Ngoh just left Rigobert's hospital room at the Centre des Urgences, were he personally went to to verify the progress of his condition before reporting to the Head of State.
His visit was also to speed up administrative procedures ahead of Manyang's tomorrow's evacuation.
Any moment from now, the Medical Aircraft from France will be landing the Cameroon soil, and Dr. Louis Joss, Director of the hospital says the plane should be reaching Cameroon as early as 7.30 a.m tomorrow, to take off one hour later, after they have all finalized necessary formalities.
The plane has on board, a Team of the Best French Medical Practitioners, equipped with everything humanly possible to fly him, while attending to his condition.
Meanwhile all Medical Professionals in France are just waiting for his arrival at l'hôpital de la Pitié-Salpêtrière , where if everything works out well as planned, the Plane will get to France in the early hours of Wednesday morning, and Song will be operated upon.
Dr. Louis Joss assured us that Song is out of danger, as he is no longer on oxygen. His blood pressure that was too high has returned to normal, and the bleeding in his head is under control
.
"We thank God for his timely intervention and pray that it all ends well for our brother so that we too can have some peace, and Glorify God more in Jesus Name. Amen".