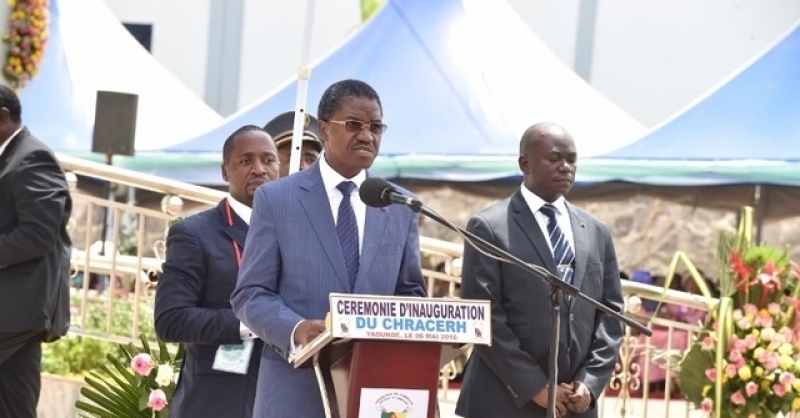 Minister Andre Mama Fouda
Patients suffering from kidney failure have been blocking the entrance of the Yaounde General Hospital since Monday Oct. 10, The angry patients are striking over the issue of their inability to get proper treatment due to faulty dialysis machines.
The patients complained that out of the 20 dialysis machines in the hospital, only 7 are functioning, and the Director General of the hospital said the machines will be repaired within one week, because the technicians for this repair are coming from Morocco.
Meanwhile, he proposed that the more serious cases and those that had a bit of strength will be transported to the Ebolowa General Hospital in the South Region, where they will receive their hemodialysis session, at the cost of the General Hospitals's expenses.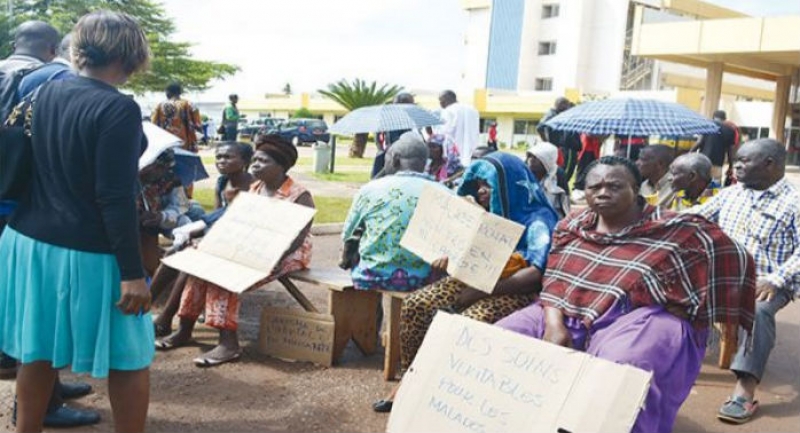 Frustrated Patients blocking the entrance of the Yaounde General Hospital
Their cries drew local and international media attention, and to put off the flames of their anger, and according to Minster
Mama Fouda of Public Health, it is President Biya who '
INSTRUCTED HIM
'
to go and calm down the patients.
"The Head of State has instructed me to come and make sure that calm has returned, and that patients suffering from Kidney failure are already on dialysis. I have come to reassure these patients that the Head of State is close to their situation and that all necessary measures are being put in place to make sure some of the faulty machines in the treatment room at the Hospital are repaired within one week, and that 17 generators that are in this hospital should also be used, and also that the patients' waiting time should be brought back to essential" Minister Mama Fouda shamelessly told the press yesterday.
Now people, this man has been silent ever since these patients wrote to him, and some even said they met him in person to table their grievances, but he never reacted. Imagine that they got angry and took to protest, but he still didn't intervene, only for him to stand infront of the camera sand shameless brandish his subordination to the Head of State in relations to his presence in the hit of such a huge scandal. Bullshit. Absolute Rubbish.