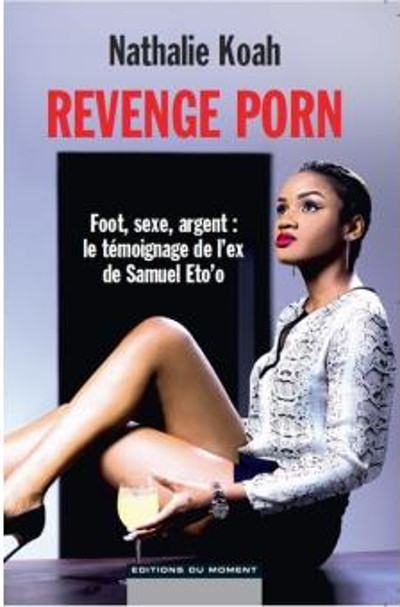 Samuel Eto'os one time side chick Nathalie Koah has been delivered of a bouncing baby girl at the Cedars Sinai Hospital, Beverly Hills, Los Angelos - USA.
According to a Facebook post announcing the good news, the baby who has been named Beverly Nayla and her parents are doing fine.
Nathalie Koah and Goleador Samuel Eto'o Fils were in a clandestine relationship from 2006 - 2013, and when she decided to end the relationship that was mixed with wealth, glamour, sex and football, Eto'o sabotaged her by sending her nude pictures online, which generated a long fight among the estranged couple.
From legal proceedings to Nathalie wanting to tell her own side of the story in her 'Porn Revenge' book that was banned from circulation, the scandal was filled with so much international concern and opinions that the Court in France had to pronounce a threatening verdict against Nathalie and her book Publishers, to avoid further embarrassments for Eto'o who was already at the center of the world media.
Well, all these drama brought Nathalie to the Spotlight which she enjoys today, and which has also opened her doors all over the world. Nathalie is being followed by millions on Facebook, Instagram and Twitter, and has become the Kim Kardashian of Cameroon and Africa.
Congrats Nathalie. Welcome Baby Beverly