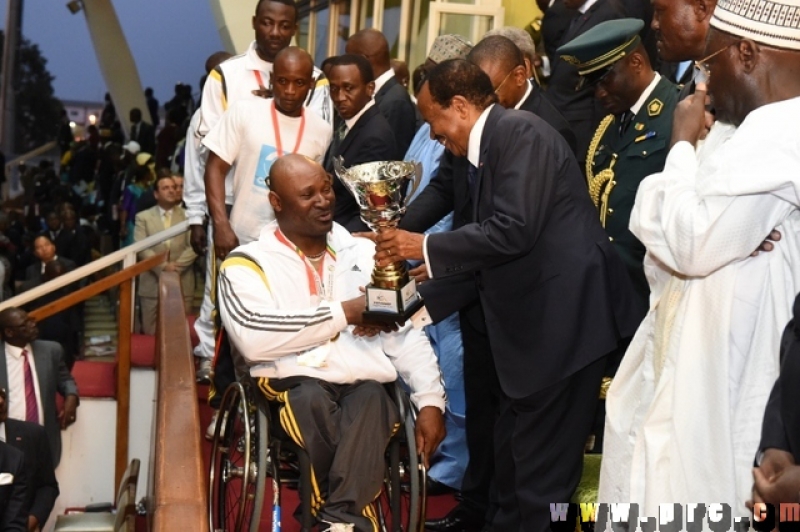 President Biya handing over trophies in last year's finals
The Head of State President Paul Biya has decided to personally preside over the 57th Cup of Cameroon Finals to be played in the Yaounde Amadou Ahidjo's Stadium tomorrow Oct. 30 2016.
The information was confirmed by Biya's Director of Cabinet yesterday who said His Excellency President Biya will be arriving the Stadium at 15:30.
The finals which will be played by Bamboutous of Mbouda and Apejes of Mfou will also see the award of trophies to the best athletes of all 49 sporting federations who performed well during this sporting season.
This will be President Biya's third public appearance since he returned to the country on Oct. 23, after a 37 unexplained stay abroad.