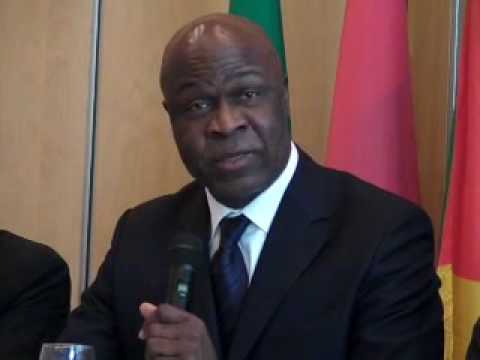 Former Minister Essimi Menye
Reports from the "Anecdote Newspaper" of Oct. 10 says an International Warrant of Arrest has been sent out for Former Minister of Finance Essimi Menye, who might be hiding somewhere in the United States of America.
Minister Essimi Menye according to the paper is wanted for criminal reasons, especially the Cameroon Tobacco Comapany scandal and the Amity Bank's Billions scandal.
While Minister of Finance, Essimi Menye was supposed to relaunch the activities of the Cameroon Tobacco Company, but unfortunately, he instead succeeded in convincing his superiors to liquidate the company.
He asked the liquidator to sell the company for 50 million F CFA to one of his relatives, and so under the cover of his office injected huge sums of money through deregulated means, violating the law of 22 December 1999.
Apart from this transaction, in 2008, while still in office, Essimi Menye together with a Cameroonian Bank, signed an Agreement to transfer the sum of 9 bIllion Francs F CFA from Amity Bank, without consulting the partners.
Witnesses according to the paper say the transaction successfully took place, undermining the rights of the shareholders, who took the matter to the CEMAC for legal actions.
It is in the process of this particular file that former Minister Essimi Menye disappeared from Cameroon.
The International warrant of arrest has been given to the forces of law and order, in countries where he might be hiding the paper concluded.