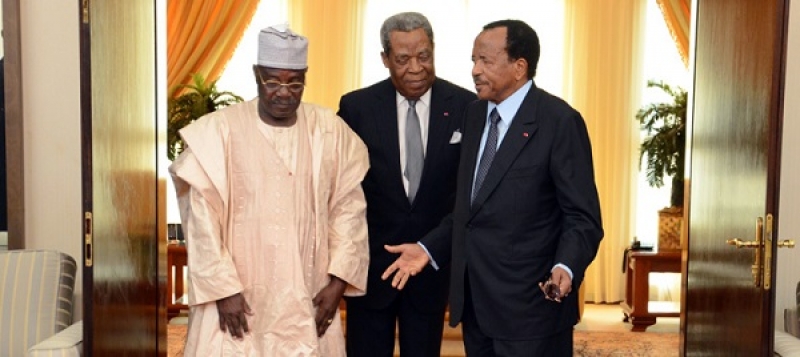 President Biya and his Top Officials
As announced this morning, His Excellency President Paul of the Republic of Cameroon has returned back to base.
Upon arrival at the Nsimalene Airport, he was received by top barons of the State followed by brief audiences, before finally leaving for the Unity Palace.
Mr. Biya's returned to the country is surrounded by so many unfortunate incidents, and we hope his presence will finally provide the answers Cameroonians seek.