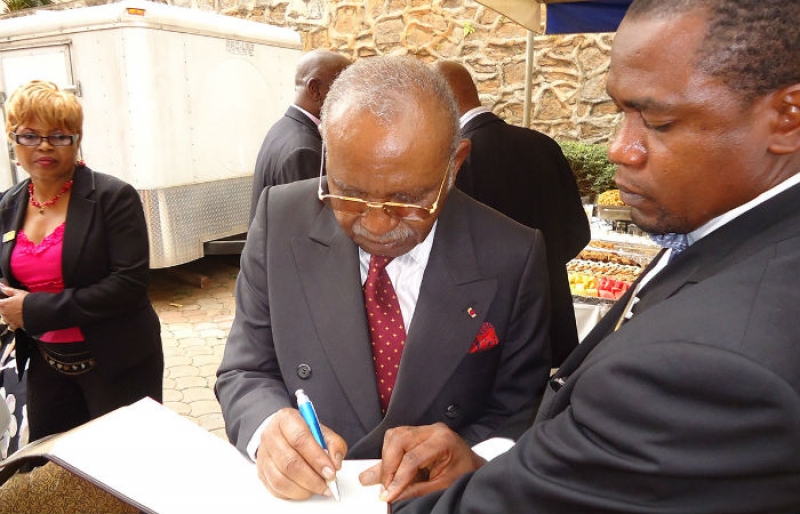 William Aurelien Eteki Mboumoua
The President of the Red Cross William Aurelien Eteki Mboumoua is dead. He died last night, but the cause of his death has not been released to the media.
President Paul Biya was his Director of Cabinet, when he was the Minister of National Education under the Late President Amadou Ahidjo's regime.
William Aurelien Eteki Mboumoua was also the Secretary General of the African Union Organization present African Union.
Our hearth felt condolences goes to his immediate family and the entire people of Cameroon, whose tears are still flowing for the souls of their beloved sons and daughters who died during the Eseka train crash of Friday Oct. 21st 2016.