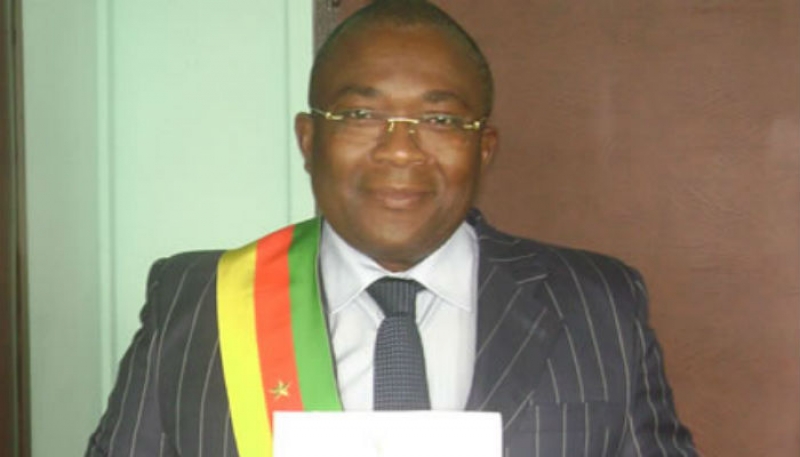 Hon. Jean Michel Nitcheu
The Littoral Region of the Social Democratic Front - SDF yesterday October 16th 2016, re-elected Honourable Jean Michel Nitcheu as President, under unscrupulous means, after every other candidate had abandoned the race.
The election that was to kick off at 9 a.m, finally started at 3 p.m because the other three candidates (Abel Elimbi Lobe, Celestin Djamen and John Ndangle Kumaze) opposing Jean Michel Nitcheu were asking for his disqualification, on grounds of article 18.8 that says: "The National Executive Committee can take measures they deem necessary and orders the reorganization of the party in a region or in a constituency, where danger attributed to the Executive Committee is threatening the integrity of the the party".
The Electoral Commission presided by Senator Jean Tsomelou saw their claims as baseless, because the said article 18.8 in question is rather on the suspension of structures, while article 8.2 speaks of the exclusion of the militant from the party.
Therefore in this case according to NEC (National Executive Committee), article 18.8 is used for the Littoral Regional Bureau, and not 8.2 for the members of the bureau, thus validating Nitcheu's candidature.
It is this validation that candidates Elimbi and Djamen walked out in disappointment, igniting fire both verbal and physical.
Their self exclusion from the race left Kumaze and Nitcheu to face each other, but John Kumaze too walked out disappointedly, giving Nitcheu the upper hand to win.
The atmosphere became chaotic with more verbal and physical confrontation that saw Mayor John Kumaze's cloth thorn off.
"Elimbi cannot win. What has he done for the party? A loudmouthed fellow can not do anything. He doesn't have a concrete program. He has ridiculed the party in the media" . Nitcheu's followers cursed.
"Leave all those your blabbings, we need young blood as the Regional President. We need a change. You people are saying rubbish". Elimbis supporters retorted, as they used mouths and hands to settle scores with their opponents.
The electoral committee finally closed up with this contested list of bureau members:
President - Jean Michel Nitcheu

Vice President - Lawyer Manga Mussole

Secretary - Achille Azemba

Assistant Secretary - Francois Djani

Treasurer - Andre Djeudje

Assistant Treasurer - Boniface Douoh
Now people has there ever been any fair elections any where in this country?.