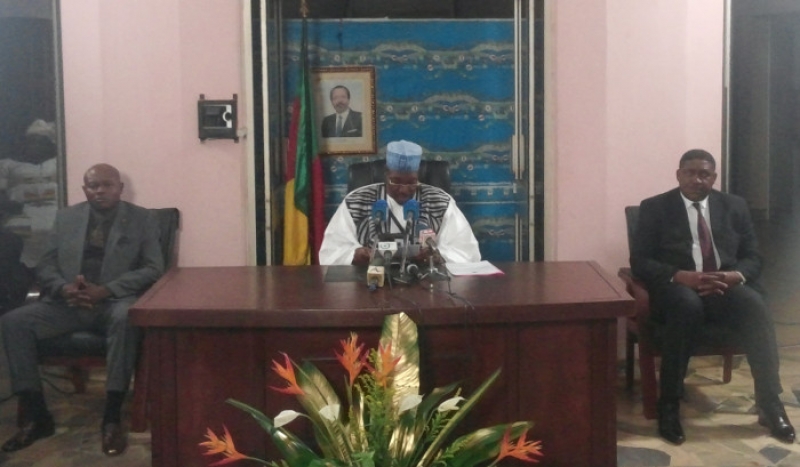 Issa Tchiroma Bakary - Minister of Communication during the
Press Conference of 25/10/16
Minister Issa Tchiroma Bakary has said 76 people lost their lives in the Eseka train accident, while 599 were wounded. According to the Minister, 368 of the injured victims are being taken care of in hospitals in Douala and Yaounde.
The spokesman for the Cameroon Government was speaking to the press on Tuesday Oct, 25, after the National mourning day declared by President had passed without the Head of State visiting the victims, or taking part in any meditation service.
Asked why President Biya did not visit the victims on their hospital beds, Minister Tchiroma said: "Those who are asking this question do not understand anything in politics. The Head of State is present everywhere Cameroonians
are
. If he personally went to the hospital, those same people would have asked 'why he
was
never there when soldiers died in the war front in the war against Boko Haram?'.
They would have applied the politics of two measures two weights"
The. Minister added that Biya was everywhere through his Ministers and that he shared the pains of the bereaved families and that of all Cameroonians. Well, this reply did not however soothe the aching hearts of Cameroonians.
When asked about the multiple absences of the Head of State, the Minister of Communication replied that the Head of State works from wherever he is, and that the most essential thing is not his presence, but for Cameroon to be properly governed, which according to Issa Tchiroma, all is well with Cameroon.
Strange indeed how this Government manipulates people and their feelings.