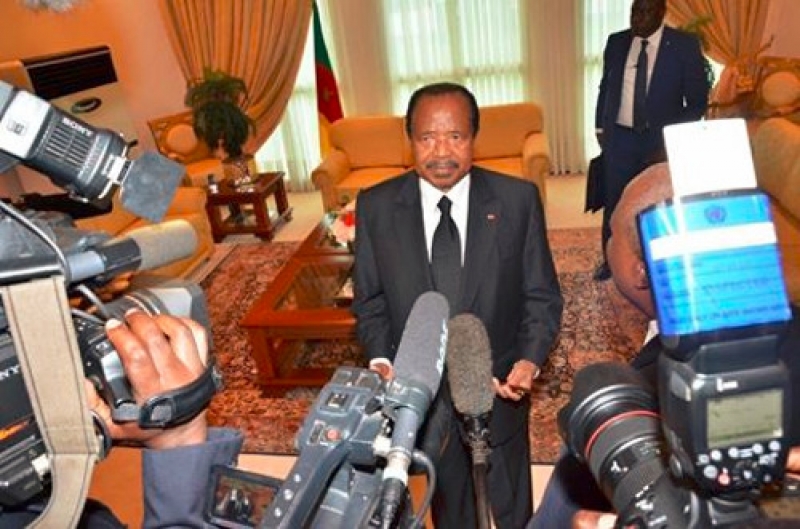 President Biya addressing the Cameroonian people
on the Eseka Train Accident
Upon arrival at the Nsimalene Airport yesterday Oct. 23rd 2016, President Paul Biya of the Republic of Cameroon granted brief audiences to senior state personalities, before facing the press to address the Cameroonian people on last weekend's train tragedy.
President Biya in a very sober mood expressed his deepest sympathy to the families of the victims of the Eseka train accident and said that all the victims in hospitals will be treated by the Government.
For the first time, the reception of the Head of State who had spent 37 days out of the country was characterized with silence and slow march, to honour the memory of our fallen compatriots.