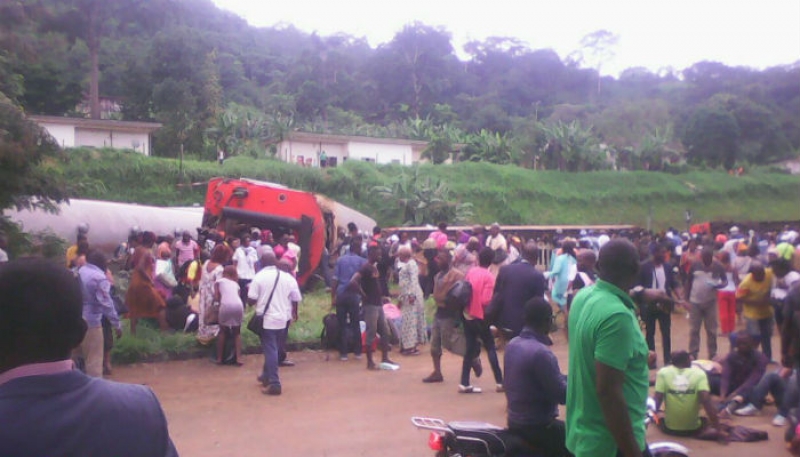 It's been two days now since Train No. 152 derailed with thousands of passengers on board, and Cameroonians are still to be told the exact number of passengers who boarded the train, the cause of the accident, how many have died so far, and how many survived.
However, CAMRAIL says it is consolidating a list of victims, and will make the list available later.
Yesterday October 22nd, 15 corpses were removed from the valley where the train fell, raising the dead toll to 70.
Corpses of identified victims have been sent to the Yaounde Ekounou Military hospital mortuary, while those injured were evacuated to the Yaounde Central Hospital, Yaounde Military Hospital, CHU, CMS,

hôpital gynéco-obstétrique, Yaounde General Hospital, Laquintine Hospital, Douala General Hospital,

hôpital gynéco-obstétrique, and the Douala Military Hospital.
Below is the list of victims on admission at the Laquintinie Hospital in Douala