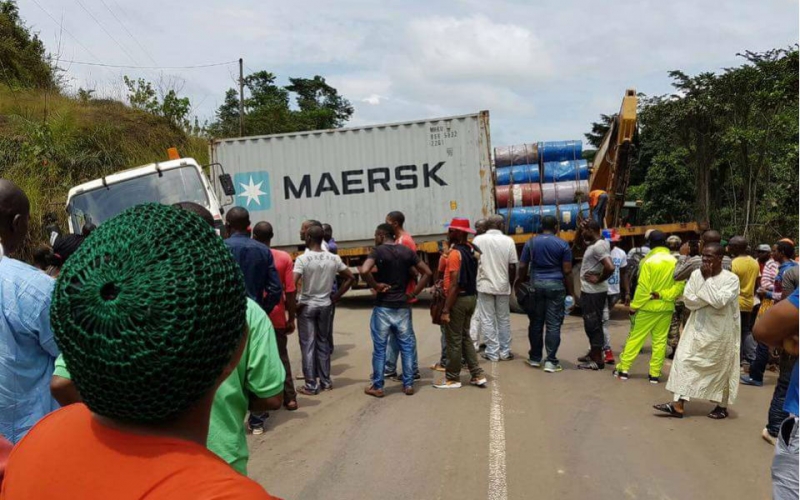 Circulation along the Douala-Yaounde highway was once more interrupted yesterday for more than four hours, after a MAERSK truck transporting a container form Douala to Yaounde capsized, blocking the entire road 15 kms after Boumeyebel.
The situation was brought under control by the Boumeyebel Road Safety Gendarmes, but up till midnight, there was still a huge traffic on the highway.
This accident comes up, just one week after that same road collapsed.