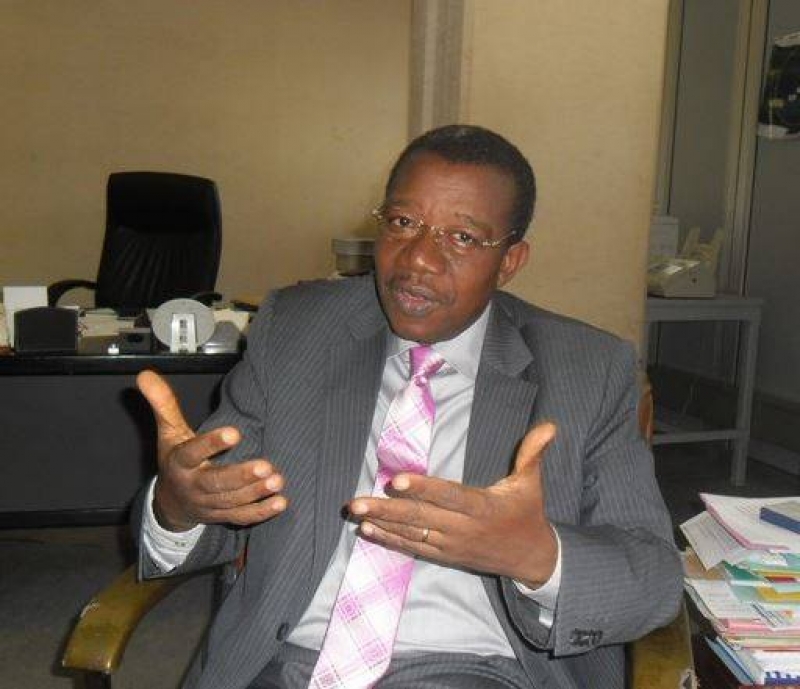 Charles Ndongo - General Manager of CRTV
Report says CRTV's Boss Charles Ndongo has launch an anti-corruption campaign in his domain of jurisdiction. Three months at the head of Cameroon's biggest Media house, Charles Ndongo has created an anti-corruption unit in the Cameroon Radio and Television Corporation, where he himself is a member.
The members of this unit were installed yesterday Oct. 18 at the CRTV Mballa II Production Centre in Yaounde by Reverend Dieudonne Massi Garns, President of the National Anti-corruption Commission.
CONAC will be a watchdog to ensure that this new structure by Charles Ndongo, follows the best practices for it to survive.
The CRTV anti.corruption unit is headed by Professor Nadine Machikou.This unit will put an end to all illegal activities in CRTV, like embezzlement of production and communique fees, bribery to obtain documents for loan and many other illicit networks that has been working against the norms of CRTV.
"Let all those who have transformed their offices into cash offices be aware that I will have no pity on them. Once I have all the proves gathered, I will apply the regulations; I mean all the rules and regulation in place.
We all have to make the fight against corruption a general challenge".
Charles Ndongo sternly warned his subjects.
Charles Ndongo succeeds Gervais Mendo Ze and Amadou Vamolke who are all in prison. He has a 30 years in-house experience as a staff of CRTV, and is doing his best not be Sparrow Hawk's victim as were his predecessors.