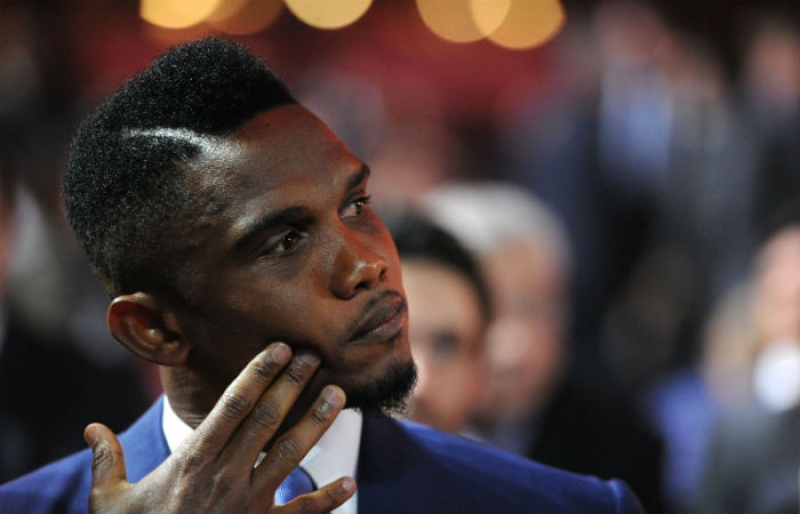 Samuel Eto'o Fils
Cameroon's Goleador Samuel Eto'o Fils took to his Facebook page yesterday, after the train accident in Eseka, that killed and injured many to sympathize with families of victims, in the Spirit of HOPE.
The Striker shared an image of HOPE, and a heart touching message, as a symbol of his concerned and togetherness with the victims and their families.
"It's with a bruised heart and heavy eyelids that I send you these few words.Words that expresses my feelings following the train accident that occurred this day in Cameroon and which also testifies my deep sympathy to the families of the victims. Some people have lost a parent.. others, a brother.. a sister.. a child.. a friend..

And in such circumstances, I am aware that Hope now seem as a fragile as buoy..

Yet we must hold on to it no matter the cost. Hope must indeed be the last to die.Courage to all, people of Cameroon". Eto'o wrote.
We of the HTL family also join Eto'o and other well wishers and sympathizers to express our deepest sympathies to families of the victims, as we all HOPE for a better tomorrow for our country.